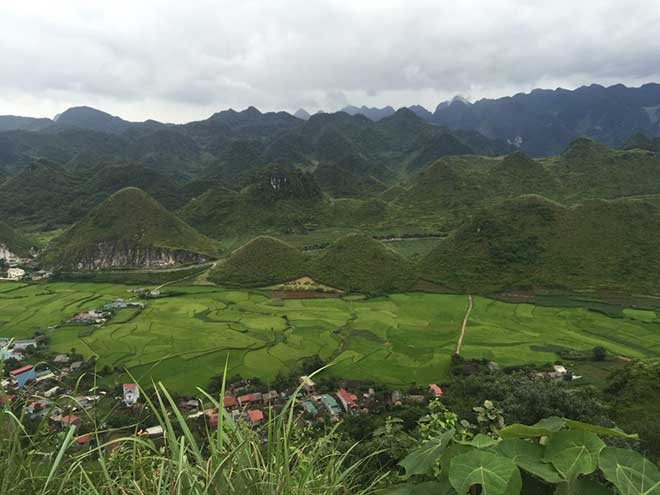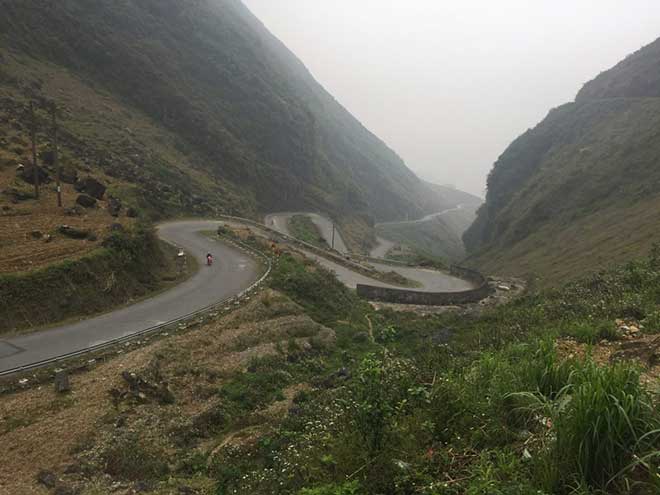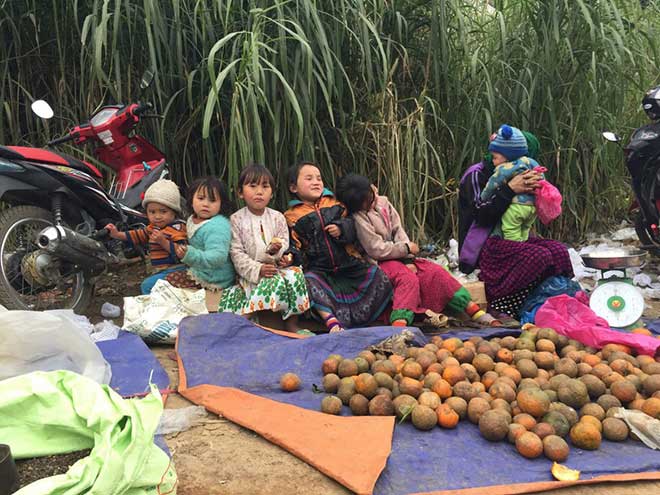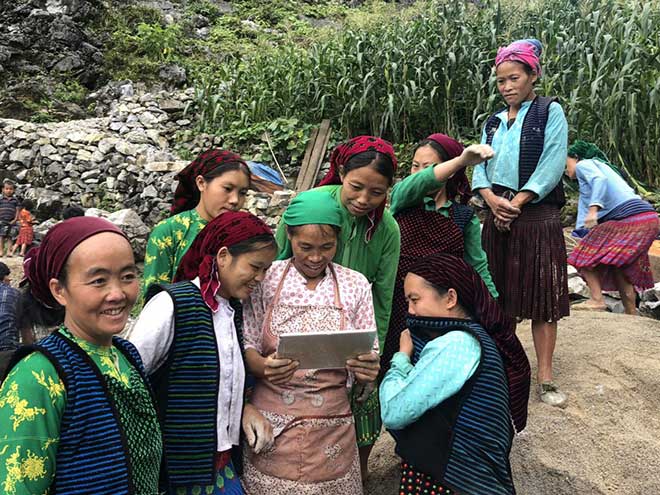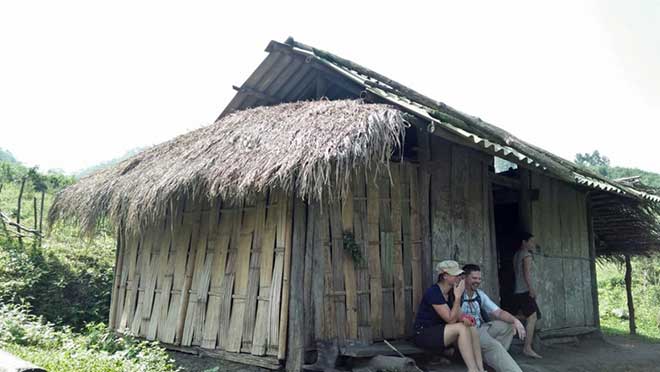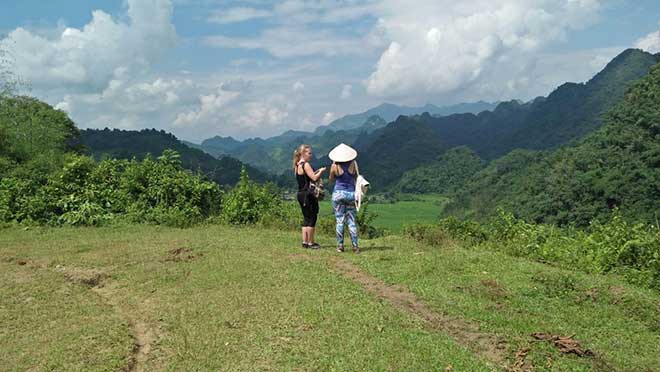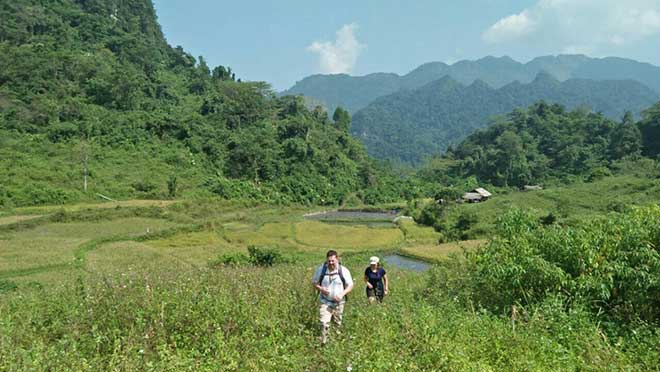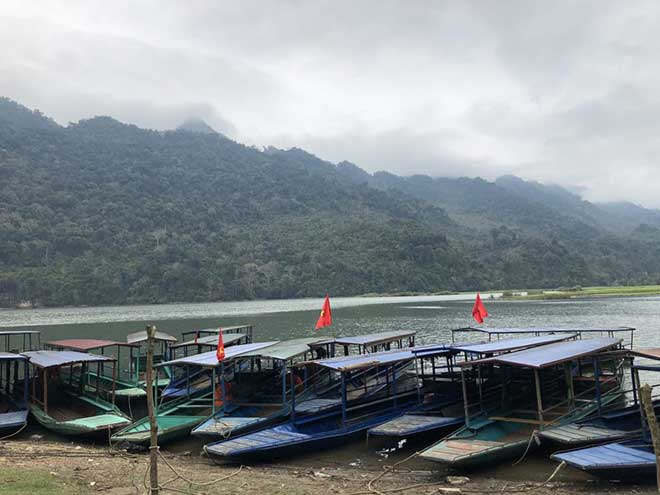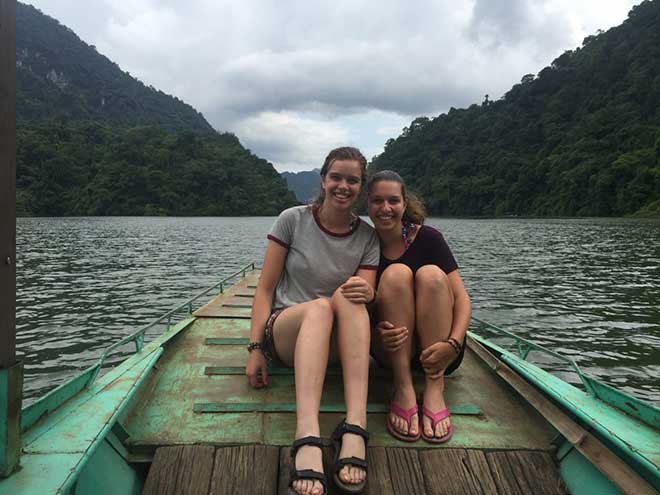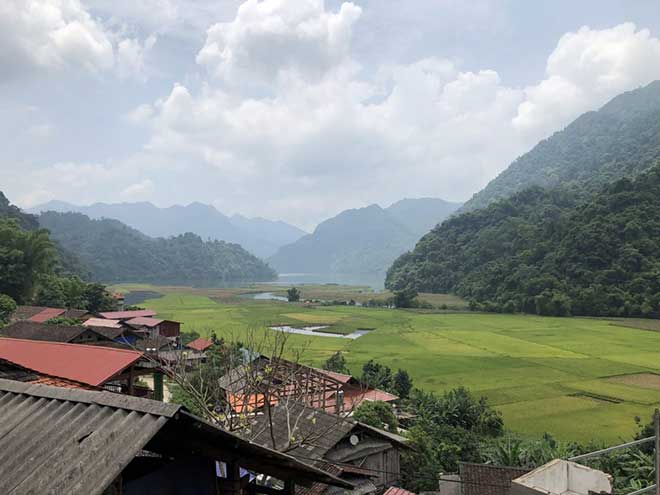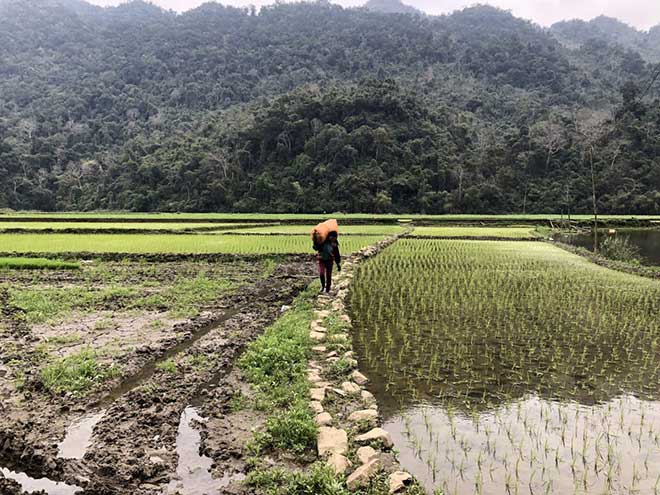 Trekking The Northern of Vietnam 9 days 8 nights
Day 1: HANOI – HA GIANG (L, D)
Your guide will pick you up at your hotel in Hanoi at around 8am and start your Trekking The Northern of Vietnam trip. We will set out towards Ha Giang via Tuyen Quang, passing countless tea plantations, mountains and ethnic minority villages along the way.
You will have lunch at a local restaurant in Tuyen Quang, before arriving in Ha Giang around late afternoon. Time permitting, you can explore the town and meet the local people before you're served dinner and stay overnight in a local Tay house.
Physical activities: 3-5km hike
Day 2: HA GIANG TREKKING (B, L, D)
Today you will begin your trekking adventure by setting out form the homestay in the morning and trekking for about 6 to 8 hours. Along this trek, you'll get to take in the beauty of the terraced rice paddies, majestic mountains and serene palm-tree forests. You'll also run into people from many different ethnic groups along the way, who are generally more than happy to stop and interact with travellers for a short while.
You'll enjoy a picnic lunch amidst nature before continuing to the remote village. En route there will be many farmers working in the fields, and if we have the time you can even join in for some farm work if you so desire.
Finally, we move on to Ban Tha Village, where our driver will pick you up and drive you to Nam Dam, where you can enjoy a home-cooked local meal and spend the night in a homestay operated by a Dao family.
Physical activities: 15-17km trek
Day 3: QUAN BA – DONG VAN (B, L, D)
We set out in the morning for Dong Van, passing through Cong Troi Pass and then continuing on to Yen Minh. On the way we will also visit the King's Palace in the H'mong village of Sa Phin, built in the early 20th century. The area is also notable for its many corn plantations, where the harvest is collected by hand.
As we pass reach Dong Van we disembark for lunch in the colourful old market. Here you can admire the Ancient houses and the local people in their traditional garments. We'll have dinner and stay overnight in a hotel in Dong Van.
Physical activities: 5-7km trek
DAY 4: DONG VAN – MEO VAC (B, L, D)
After breakfast, you will get to explore Dong Van Old Quarter, before making the trek up to Pu Lo fortress which was built in 1890 and evacuated in 1945. From here you can enjoy spectacular views of the entire region, before climbing 8 km to the top of Ma Pi Leng Pass, through a gigantic maze of limestone peaks, stone forests, and canyons before descending into the valley of Meo Vac. Tonight we will overnight in Meo Vac.
Physical activities: 8km trek
DAY 5: MEO VAC – BAO LAC (B, L, D)
Breakfast at the hotel and then we start trekking around the villages of Meo Vac. This will be a great day spent in the mountains north of Bao Lac, where we visit the villages of the Lo Lo, a small minority which has carefully kept its tribal customs. We'll have dinner and stay the night in Bao Lac.
Physical activities: 5-7km trek
DAY 6: BAO LAC – BA BE NATIONAL PARK (B, L, D)
Before leaving Bao Lac you will visit the Bao Lac market, which is a special market that is only held 1 day of the week. In fact, it is probably one of the most photogenic places you'll visit in northern Vietnam. After lunch in Bao Lac, you will then drive on a bumpy road along the river and rice fields. We'll arrive in Ba Be in the late afternoon, and enjoy dinner and an overnight stay in a Tay house on the Ba Be lakeshore.
Physical activities: 5-7km trek
DAY 7: BA BE NATIONAL PARK TREKKING (B, L, D)
After breackfast at the homesstay, you will start trekking to Mo, Lom village of Tay people.
Stop for picnic Lunch.
In the afternoon, your guide will take you through mountains and valleys to Chay village before going back the homestay, where you will stay to have a tasty dinner in local homestay and spend the night at a gorgeous and comfortable Tay house. 
Physical activities: ~15km trek
DAY 8: BA BE LAKE BOAT TRIP (B, L, D)
You will have a tasty breakfast at the homestay then take a boat trip to visit Ba Be Lake.
You will then pass over Ba Be Lake and visit An Ma temple to know more about local history and culture.
After this, you will go up the river to visit the breath-taking Puong Cave, a huge limestone structure that spans the river and is home to thousands of bats (of 18 different species) which flit between the many stalactites and stalagmites.
After Lunch at local restaurant, you will visit visit Dau Dang Waterfall which lies on the border of the two provinces of Bac Kan and Tuyen Quang.
After that, you will go back to the lake where you can enjoy swimming and kayaking.
In the late afternoon, back to homestay for relaxing, dinner and overnight at homestay.
Physical activities: 3km walk
DAY 9: BA BE LAKE – HANOI (B, L)
After breakfast, you will take a cycling trip to visit Hua Ma Cave adn rice field near by.
Back to homestay for Lunch. Say goodbye the host and drive back Hanoi.
You will arrive Hanoi around 17:00. End your Trekking The Northern of Vietnam trip.
Physical activities: 12km cycling
Trekking The Northern of Vietnam 9 days 8 nights
Price is based on per adult, in Double/Twin sharing, for group of 2 people
Please contact us for more information
Included:
Excluded:
Pack essentials, including light comfortable clothes suitable for outdoor activities, comfortable walking shoes. Take a small day pack for hiking and trekking.
It is essential to bring your passport on this trip. We also recommend packing: insect repellent, sun cream, raincoat and sun hat, …