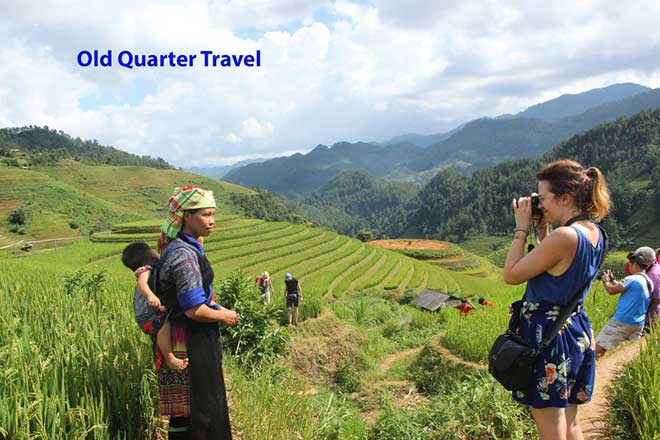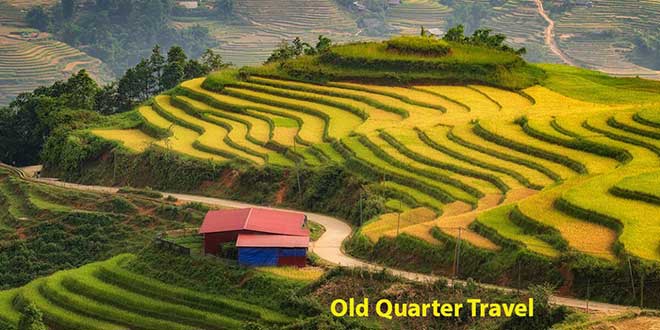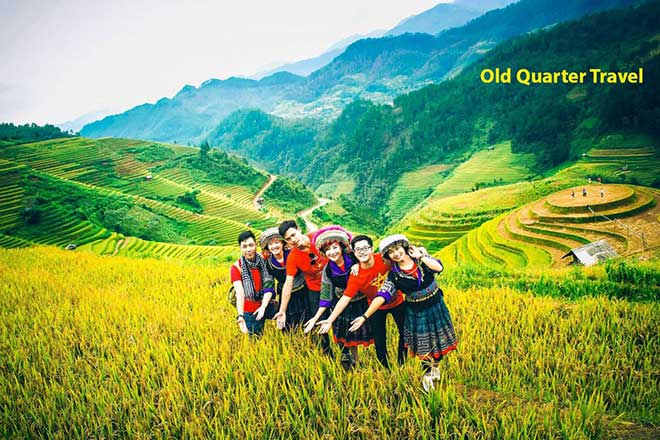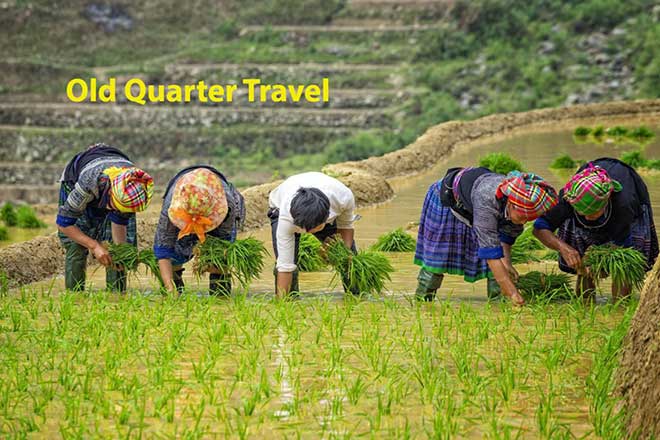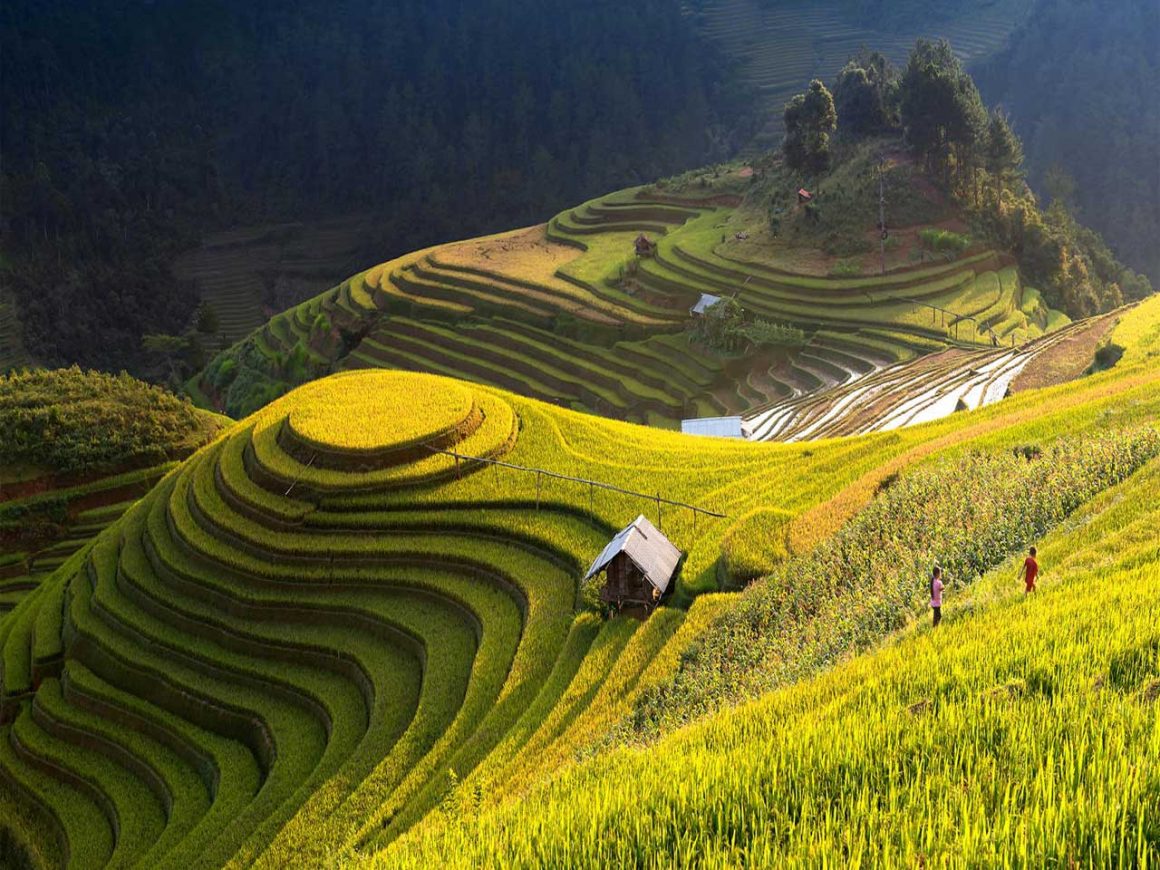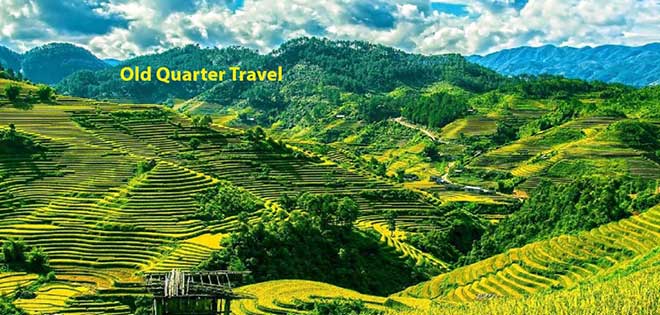 Mu Cang Chai Trekking Tour 3 Days 2 Nights
Day 1: HANOI – NGHIA LO – TU LE ( L, D)
7:30 am: Our guide will pick-up you at hotel. Start Mu Cang Chai Trekking tour 3 days.
We also pass Nghia Lo town – the home of Thai people – one of the main ethnic people in Yen Bai.
Around 2-3pm, arrive Tu Le town, you will walk around the rice fields, spring and villages, explore the life, the house, the culture…of Thai and Mong people.Ups on your health and time, we will go farther, through Nam Co – Nam Pang to homestay in Bung Som village, around 10km in 3,5hrs. Or shorter route 6-7 km in 2hrs. You will follow the rice field, narrow muddy local path, cross the stream. If you want, you can join to swim with children in the stream.
The Hiking road is quite flat, not too much difficult, but cross the field and stream is one of interesting activity. Overnight at the homestay wooden stilt house of Thai people in Tu Le.
Sum up
Hiking difficulty: Easy ( 1/5) ~ 5 -10 Km in 2-3,5 hrsDriving: 250 Km – 5hrs
Day 2: TU LE – MU CANG CHAI – HIKING AROUND VILLAGES
8 am: After breakfast, we will move to Mu Cang Chai.
We will drive over the Khau Pha pass (one of the four greatest passes in Northern Vietnam, connecting Tu Le and Mu Cang Chai. These scenic roads offer a lot of stops for picture-taking as it is the viewpoint to see the Lim Mong, Lim Thai village or paragliding-point on the top of this pass.
When we arrive in Mu Cang Chai, we will spend around 3 hrs Hiking from La Pan Tan village to Rasberry Hill – one of the most famous destinations in the country with round shape follow the mountain shape. La Pan Tan village is well-known with large and high rice terraces in Mu Cang Chai.
Everything was built by the human hand of the H' mong people over the past hundreds of years. The simple lunch will be served after go down to the main road, or if you want to try to experience the life of Hmong people, you can visit their house, cook and eat lunch with local.In the afternoon, we will transfer by car to BAMBOO forest and start to trek to Mang Mu village can choose the option, Hiking to see the sunset in Sang Nhu village.
If the weather is good and the status of rice field, we will make a Hiking trip to Sang Nhu village ( in Mu Cang Chai) – where have the beautiful rice terrace field with Horse feed shape and amazing sunset. However, this Hiking trip is quite steep.At the end of the Hiking route leads to homestay of Thai people in Mu Cang Chai center.
Enjoy dinner, warmly & hospitality of Thai people.Overnight at the stilt house homestay of Thai or Mong people.
Sum up
Hiking level: Moderate (3/5) with ~ 15-17 Km in 5-6hrs
Driving: 50 Km
Day 3: MU CANG CHAI – HANOI (B,L)
After our breakfast, we will Hike up to from Kim Noi – Thai village ( if staying there) to Hang Dang De – Che Cu Nha in around ~9-10 km in 3 -3,5hrs.
On the way, we will go up a high mountain, pass the H' mong village and a waterfall in a remote area. Besides seeing the beauty of rice fields, you'll be guided how to plant rice, harvest rice or discover the farm working of locals. We can visit some houses or schools to explore local life and culture if that interests you.
Transfer back and have lunch at Nga Ba Kim. After lunch, we will move to Tu Le. If you are still good, we can hike down around 2km from KHau Pha pass to It Thai village,  which is located at the bottom of Khau Pha mountain.
You will hike down through the local path, beside the rice field, cross the stream and explore the life of Thai people. Or we can skip and transfer directly to Hanoi  around 6-7 pm. Finish our Mu Cang Chai Trekking tour 3 days. Our guide says goodbye & see you again on other journeys.
Sum up
Hiking level: Medium (1/5) ~ 7-10 KmDriving: 300 Km
Mu Cang Chai Trekking Tour 3 Days 2 Nights
Price is based on per adult, in Double/Twin sharing, for group of 2 people
Please contact us for more information
Included:
Excluded:
Pack essentials, including light comfortable clothes suitable for outdoor activities, comfortable walking shoes. Take a small day pack for hiking and trekking.
It is essential to bring your passport on this trip. We also recommend packing: insect repellent, sun cream, raincoat and sun hat, …