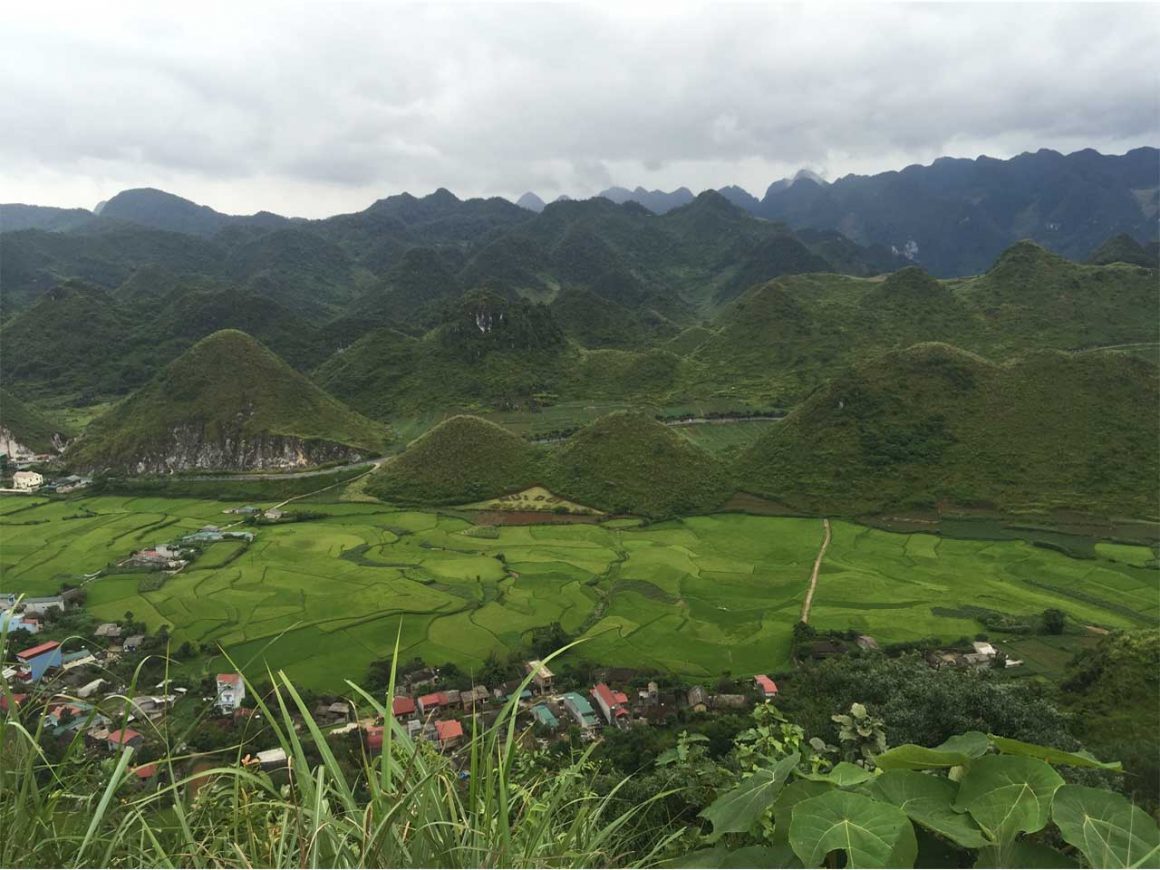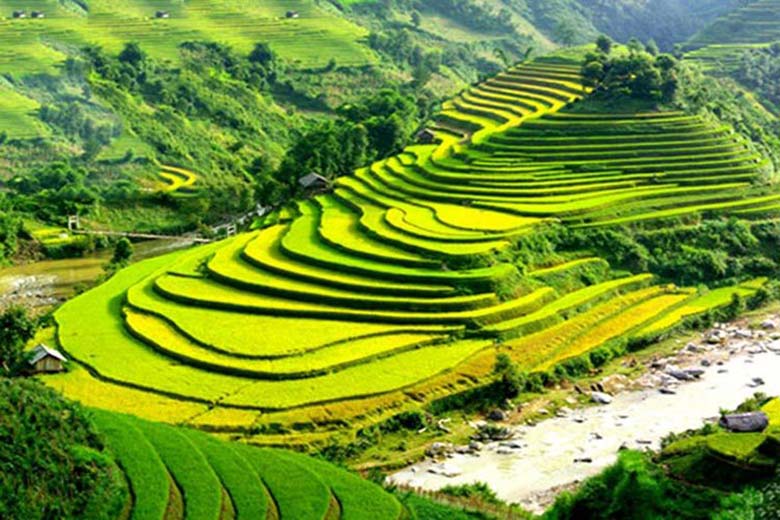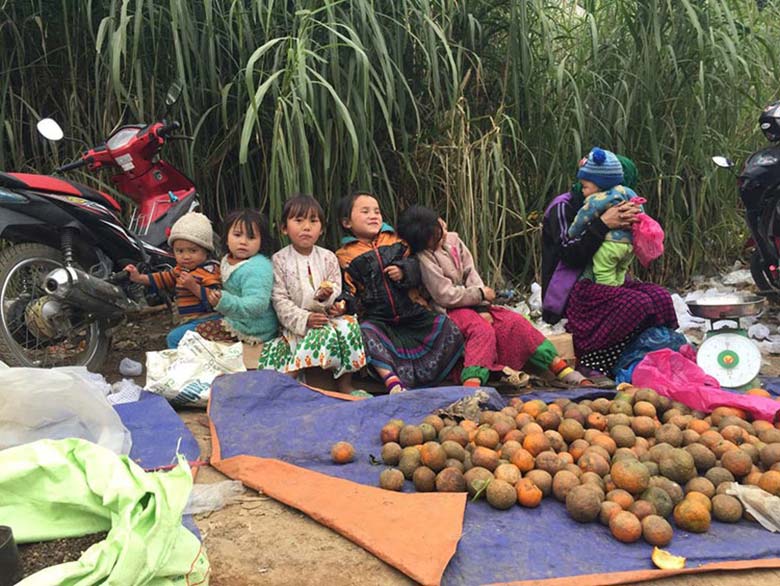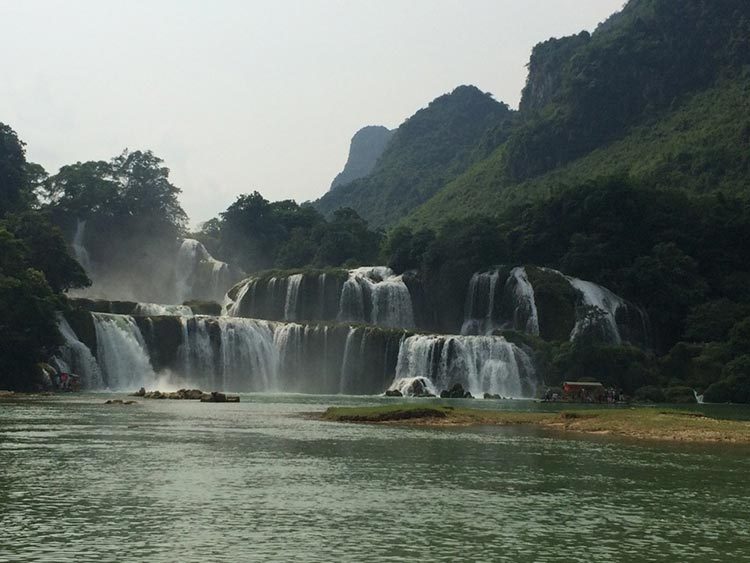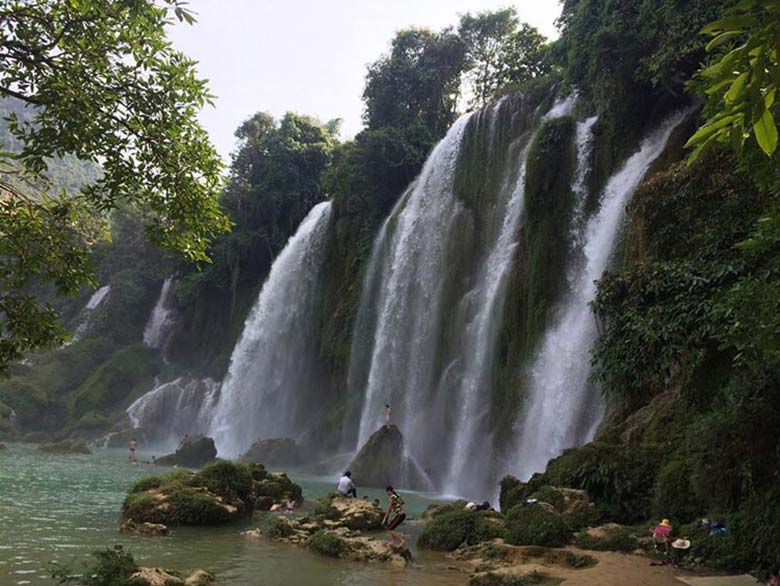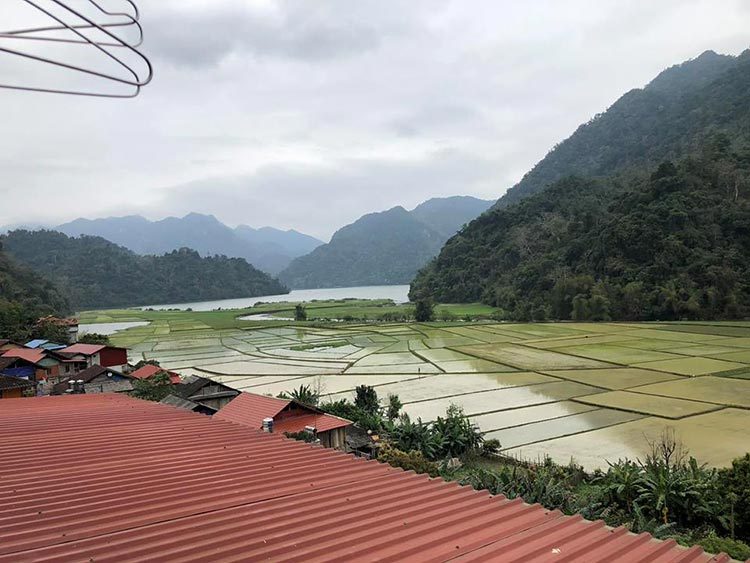 8-Day Off The Beaten Path In North Vietnam
This eight-day adventure veers off the beaten path and into the wild and unspoilt beauty of Northern Vietnam. During the off the beaten path in north Vietnam trip, you will trek through mountains, valleys and villages to discover the landscapes and cultures of Sapa and the frontier region of Ha Giang and Ban Gioc Waterfall before winding up in the sublime setting of Ba Be National Park.
8-Day Off The Beaten Path In North Vietnam
Day 1: Hanoi – Sapa
Our guide and driver will pick you up around 7:30am for your 5 hour drive to Sapa. Simply sit back, relax, and enjoy as the scenery transforms from bustling metropolis to rolling hills and endless rice paddies.
Around midday you will arrive in Sapa, at which time you'll get to enjoy a local lunch. Then for your first trek we will head through Cat Cat village, which is inhabited by a H'mong community. Here you'll get the chance to meet local people and share stories and information about your respective cultures with each other before you head back to Sapa Town for an overnight stay in a hotel.
Day 2: Sapa Trekking
After enjoying a delicious breakfast, we start our trek by heading to the Lao Chai and Ta Van village. On the way here there will be stunning scenery of rice paddies and small villages everywhere you look, and we'll end the day by staying in a local homestay in Ta Van, allowing you to really get up close and personal with the culture and traditions here.
Day 3: Sapa – Ha Giang
Today we'll leave Sapa in favour of Vietnam's final frontier, Ha Giang. We will have free time to relax in the morning before heading to Ha Giang by noon.
After lunch we continue our drive deeper into Ha Giang, enjoying the spectacular scenery along the way, before finally reaching Ha Giang city where we will spend the night.
Day 4: Ha Giang – Dong Van
Once we have purchased the mandatory permit at the Immigration Office, you will begin the journey to Dong Van following a spectacular series of passes which wind through the mountains and valleys. En route you enjoy exceptional views of the rolling landscape and interesting flora and fauna. After that, we will have lunch at a local restaurant visiting the villages of the H'mong, Pho Bang, Pho Cao. You will have the chance to see the former palace of the H'mong King, Vuong Chinh Duc who was an ally of the French. You will arrive in Dong Van in late afternoon where you will have dinner at a local restaurant and spend the night in a hotel.
Day 5: Dong Van – Meo Vac – Cao Bang
You'll start the day off with breakfast and a visit to the Dong Van Market, where locals come from all the surrounding villages to purchase and trade for essentials they cannot produce themselves.
Then you will be making the trek up to Pu Lo fortress which was built in 1890 and evacuated in 1945. From here you can enjoy spectacular views of the entire region, before climbing 15 km to the top of Ma Pi Leng Pass, through a gigantic maze of limestone peaks, stone forests, and canyons before descending into the valley of Meo Vac. Winding our way through the valley, we'll eventually reach Bao Lac village, where we'll rest for a bit and have lunch before being driven to Cao Bang where you'll spend the night in a hotel.
Day 6: Cao Bang – Ban Gioc Waterfall
This day is likely to be your highlight of the tour, as we take you to one of the most incredible natural wonders in Northern Vietnam; Ban Gioc Waterfall. The drive here from Cao Bang is roughly two hours, and this breath-taking 300-metre wide cascade sits right on the border between China and Vietnam, amidst a beautiful mountainous landscape.
While you're here you can spend your time relaxing in the glow of the natural beauty, take some amazing photos, and board a bamboo boat that will take you so close to the falls you'll feel the spray on your face, practically sitting at the very edge of Vietnam, so close to China that you can actually touch it.
After enjoying the waterfall, you will venture deep underground into the magical Nguom Ngao Cave to discover the rock formations which have been carved by erosion over millennia.
After visiting the waterfall and cave, you will travel down a beautiful road which is unknown to many, which winds through the mountains before reaching the Cao Bang city for dinner and overnight at hotel.
Day 7: Cao Bang – Ba Be Lake
Today we leave Ha Giang behind and drive through mountain passes on our way to Ba Be National Park. Once in the park, you'll have time to explore the many wonders located here, such as the lake itself, the caves of Puong Grott and finally the tiny Widow Island located on the lake. 
We'll be staying in a traditional Tay stilt house overnight, staying with a local host family.
Day 8: Ba Be Lake – Hanoi
After breakfast, we'll take you on a stroll along the riverfront to visit some surrounding villages, followed by a hike up one of the higher points around the lake, providing you with some impressive views surrounded by limestone formations and mountain peaks.
Following this we enter Hua Ma Cave, famous for its thousands of stalactites and stalagmites, and also known for being the biggest dry cave in Northeastern Vietnam. After lunch in a local restaurant, it's sadly time to head back to Hanoi and say our goodbyes, arriving at your hotel around 5pm. Finish 8-Day Off The Beaten Path In North Vietnam tour.
8-Day Off The Beaten Path In North Vietnam
INCLUDED:
A/C transfer

All meals mentioned above

2 bottles of water per person per day

English speaking guide

Entrance fees

Boat trip in Ba Be Lake and Ban Gioc Waterfall

Homestay and hotel

Immigration fee in Ha Giang and Ban Gioc Waterfall
EXCLUDED:

Personal expenses, tips and gratuities

Travel insurance

Beverage

Other services not mentioned above
Please contact us for more information