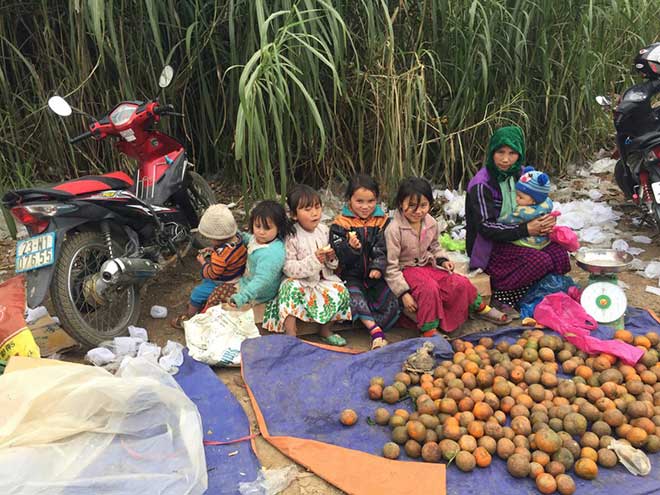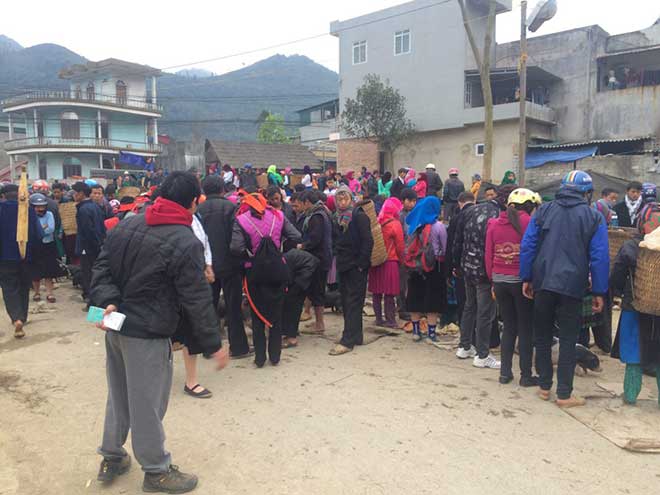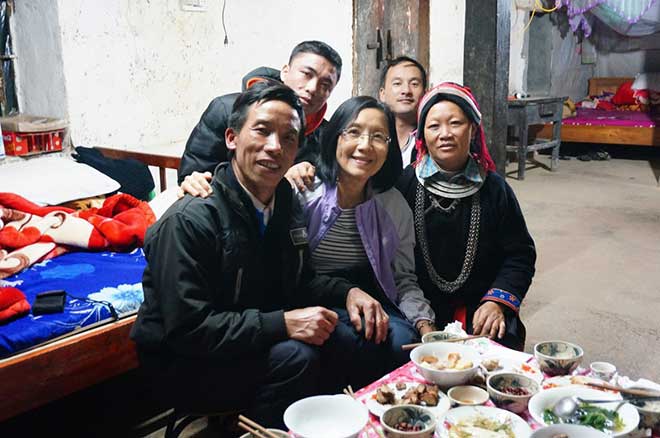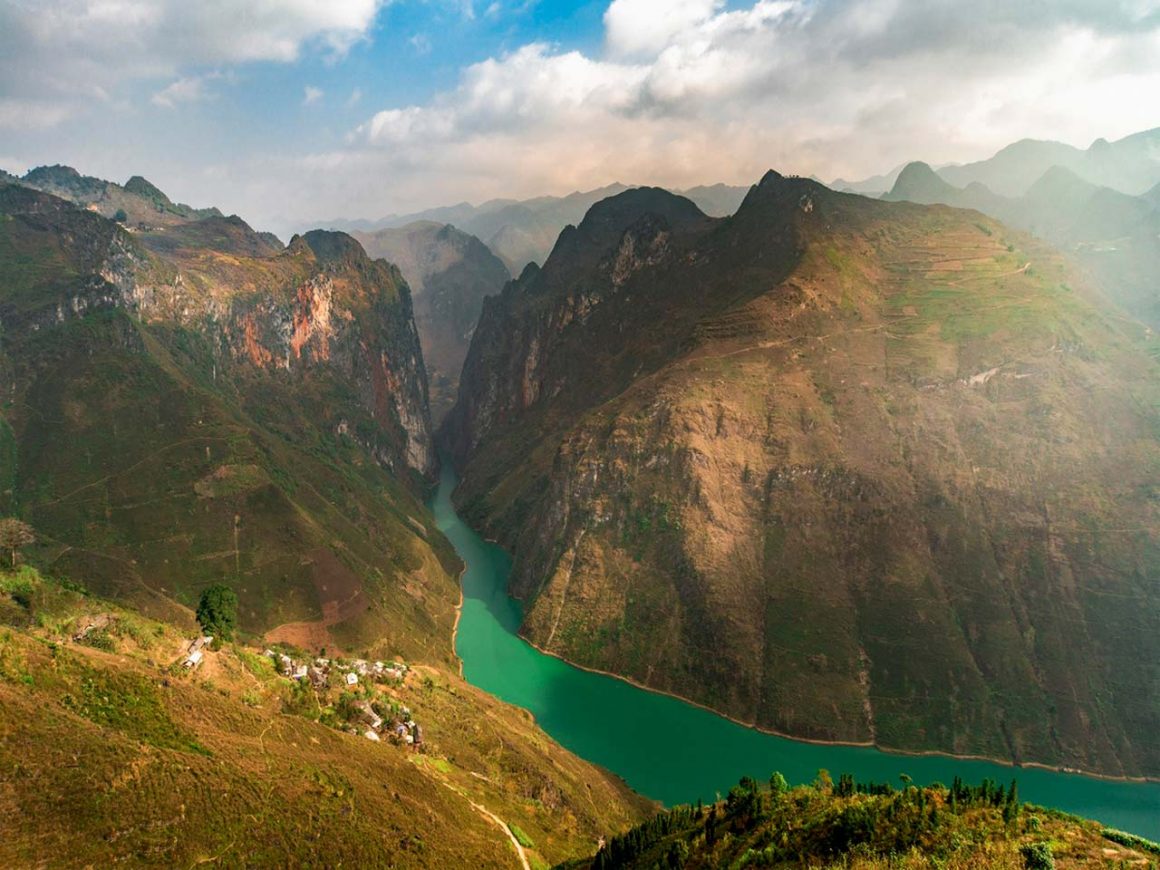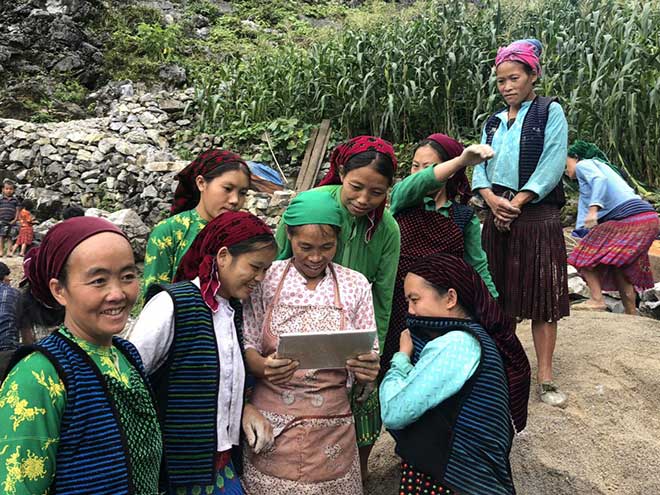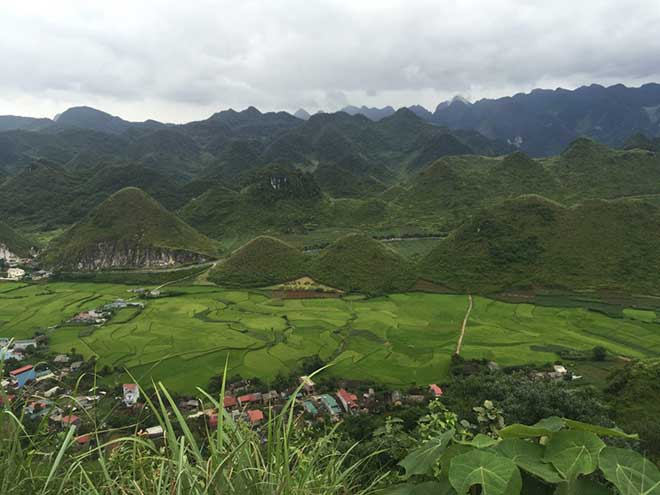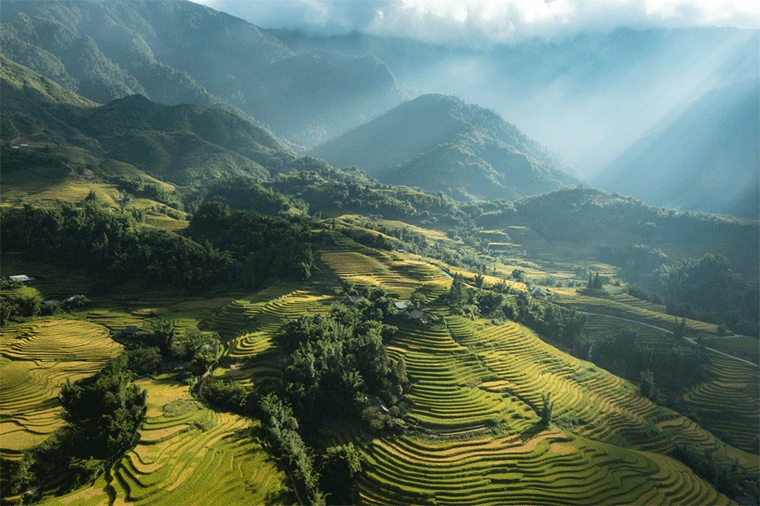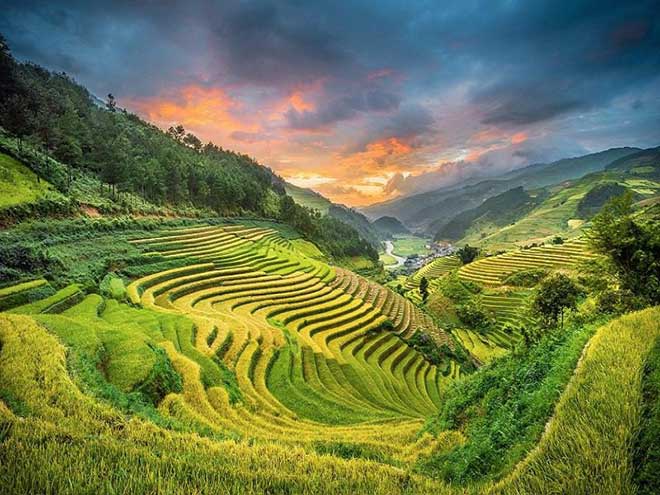 Ha Giang Sapa Tour 8 days 7 nights
Day 1: Hanoi / Hagiang (B/L)
You will be collected by your driver and guide and start Ha Giang Sapa Tour 8 days 7 nights trip.Now you will leave behind the buzz of the city and travel to the sweeping countryside of Ha Giang via Tuyen Quang. You will arrive in Ha Giang in the early afternoon and check into a local Tay homestay. Then, you can take a short walk around the rice fields or take an easy trek to a waterfall, and if it gets too hot, you can always copy the kids jump into the pools. You will have dinner and stay overnight at 2-star hotel.
Note: 5-7 km walk.
Day 2: Hagiang / Quan Ba / Dong Van (B/L/D)
After breakfast, you will take a drive to Dong Van Karst Plateau. On the way, you will have a chance to see a beauty of Pac Sum pass, Heaven Gate, Fairy Mountain in Quan Ba, looking down at Tam Son Town from above. After lunch in Yen Minh, you visit a beautiful, old house named Pao's House which was made famous in the film Chuyen Cua Pao or The Story of Pao and take a walk to Lung Cam B village inhabitended by back H'mong communities. You will then visit the residence of the Vuong family (Palace of Hmong King) before continuing the drive to Dong Van town. You will have dinner and stay overnight in the hotel.
Note: 5-7 km walk.
Day 3: Dong Van / Lung Cu / Dong Van (B/L/D)
After breakfast, you will visit the Dong Van Old Quarter, lined with old houses full of character some of which are one or two hundred years old. Here you can enjoy the peaceful and ancient atmosphere of Dong Van. The rest of the day will be spent travelling through the remote and beautiful countryside of Dong Van where you will pass through several small villages. You will visit ancient houses, the Hmong minority villages, trek to the flag tower on the top of Lung Cu Mountain and view the ancient valley from above.

The journey will be rewarded with a brilliant back of picturesque valleys covered in rice paddies and the warmth of the local people. The H'mong and Hoa people, who are the local ethnic minorities, exhibit their friendliness through their colourful clothing and warm hospitality. Later you will return to the same hotel in Dong Van.
Note: 10-12 km walk.
Day 4: Dong Van / Meo Vac / Hagiang (B/L/D)
After breakfast, you will start the trip back to Ha Giang, this time taking a different route. The van will stop at Ma Pi Leng Pass*, one of the most incredible stretches of road in Vietnam, for hiking through the pass and taking photos of the mountains and plummeting valley below. You will visit Meo Vac Market (if the market day is held) and then come back to Ha Giang via Bao Lam, Bao Lac and Bac Me. You will stop for lunch on the way and arrive in Ha Giang in the late afternoon. After checking into your hotel, you are free at leisure to explore the town or recover your energy for the next day.
Note: 8-10 km hike.
Day 5: Hagiang / Sin Man (B/L/D)
After breakfast, you will set off on a full day journey to Sin Man and Hoang Su Phi from Ha Giang Town. The rough but scenic route traverses a dense jungle before crossing over a pass and down to Sin Man. This day is a real challenge for our driver as we travel by winding roads with many hairpin bends and steep hills. Along the way, you will spend three hours hike to Nam Hong to meet people from the many different ethnic minority communities living in the mountain. The Nung Ing, Tay, Red Dao, Dao Ao Dai, La Chi and Co Lao are just some of the many hill tribe groups who have settled there. You will stay overnight in a homestay in Hoang Su Phi.
Note: 5-7 km hike.
Day 6: Sin Man / Bac Ha (B/L/D)
Today you will drive to Bac Ha, the capital of the region of the Flower Hmong, a relaxed base to explore the northern highlands and hill-tribe villages. You will pay a visit "King Cat's house" another name of Hmong King's palace before have lunch en route. After you will trek to Ban Pho through corn-growing valleys and poppy-growing regions during French colonial rule.
Note:
This is an amazing drive through mountainous road of Hoang Su Phi, though there's no time to get bored as the scenery is truly breathtaking.
5-7 km hike.
Day 7: Bac Ha / Sapa (B/L/D)
Enjoy breakfast at your hotel, before setting out on a full day's trek to explore Sapa's cultural diversity and unforgettable natural beauty. Take a guided hike through yawning valleys decorated with terraced rice fields and pass through remote hill tribe villages. You have three trekking options to choose from: Soft trek (~ 3 km), medium trek (~ 6km) and long trek (~ 12km). Trekking is an excellent way to explore the daily life and familiarise yourself with the cultures of the H'mong, Dzao and Dzay people who populate the region. You will have lunch in a hill tribe village after which you can explore the village by yourself. In the evening you will have dinner with a local family and enjoy the night in a traditional longhouse homestay.
Day 8: Sapa / Hanoi (B/L)
After breakfast at the homestay, your driver will take you back to Sapa Town. Then you are free to discover the hillside town at your leisure. In the afternoon, take a drive back to Lao Cai to travel back Hanoi.
You have the option for a trip use the longest cable car system in Asia, departing from Sapa Town to the highest mountain top of Southeast Asia, Fansipan, once known as the 'Roof of Indochina'. The highest point of the mountain culminates at 3,143m above sea level.
The ascension by cable car takes about 30 minutes offering you on the way a stunning view of terraced rice fields as far as the eye can see. Once arrived, you will be able to visit the temples and finish the climb by foot, just 600 stairs, or by funicular before you head back to Hanoi. End Ha Giang Sapa Tour 8 days 7 nightstrip.
It is recommended to bring a jacket as the temperature drops and the wind blows at this altitude.
(This is not included – please let us know if you want to take this service).
Ha Giang Sapa Tour 8 days 7 nights
Price is based on per adult, in Double/Twin sharing, for group of 2 people
Please contact us for more information
Included:
Accommodation: 3 nights at homestay and 4 nights at hotel (2-star)
Private car
English speaking guide
All meals mentioned in the itinerary
Entrance fees as per itinerary
Two bottles of mineral water per day
Permits during guided excursions
Excluded:
Travel Insurance
Tips, laundry and gratuities
Drinks
Other services not mentioned above
What to take:
Pack essentials, including light comfortable clothes suitable for outdoor activities, comfortable walking shoes. Take a small day pack for hiking and trekking.
It is essential to bring your passport on this trip. We also recommend packing: insect repellent, sun cream, raincoat and sun hat, …