Lung Tam village, a village in northernmost province of Ha Giang, is renowned for its traditional Hmong linen weaving, a captivating and intricate 41-step process that produces exquisite hand-woven creations.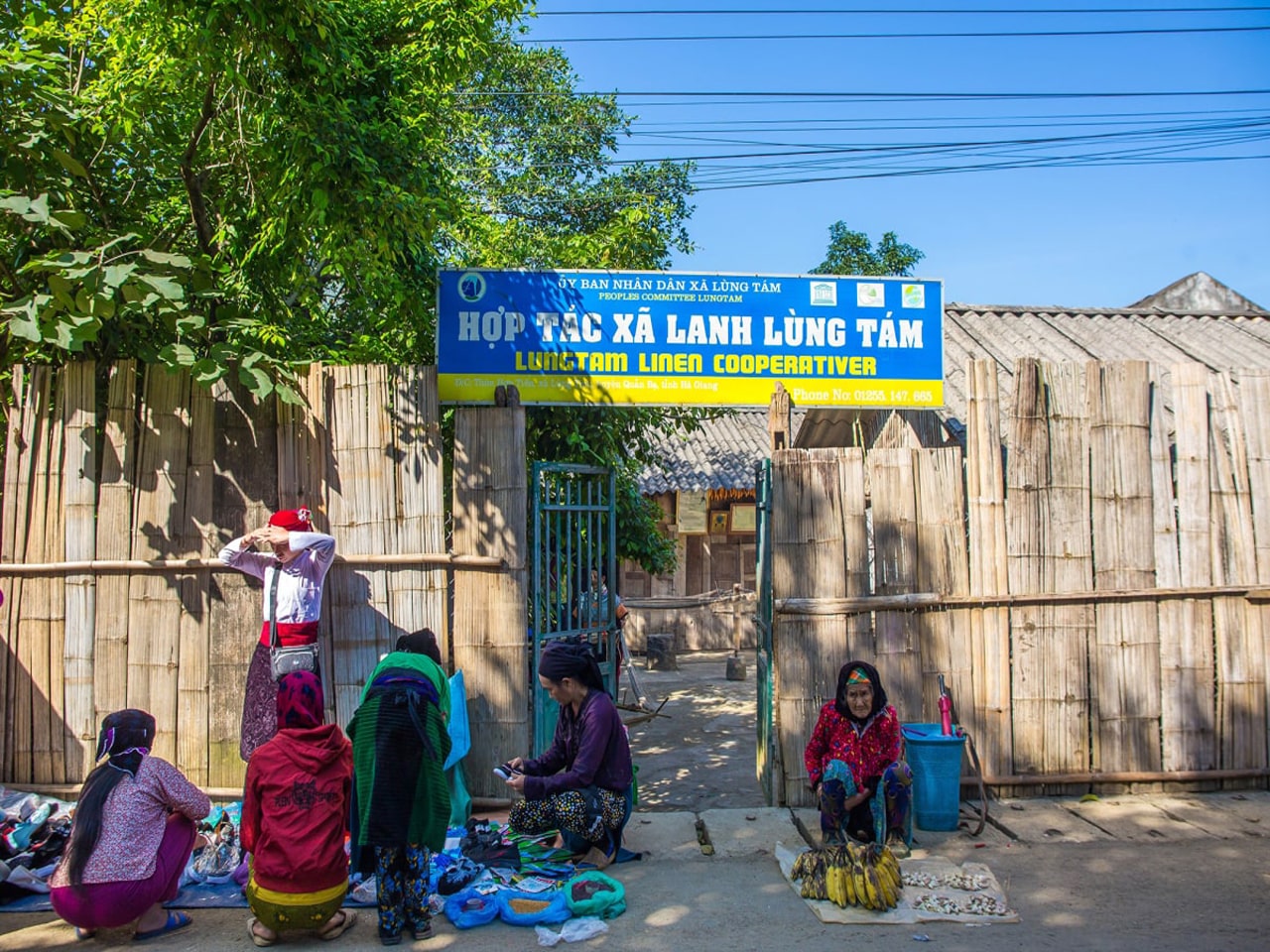 Lung Tam village in Quan Ba District is situated below the mountains beside the Mien River, approximately 50 kilometers away from the center of Ha Giang. In this village, the Hmong people continue their ancestral linen weaving tradition, utilizing natural materials and by-hand techniques.
Established in 2001, the Lung Tam Handmade Linen Fabric & Textile Cooperative serves as both a guardian and promoter of this distinct cultural heritage. Not only does it enhance the income of the local indigenous people, but it has also become a must-visit destination for foreign tourists exploring Ha Giang.
Visitors who come here not only learn about the linen weaving process, but also get hands-on experience in crafting their own fabric.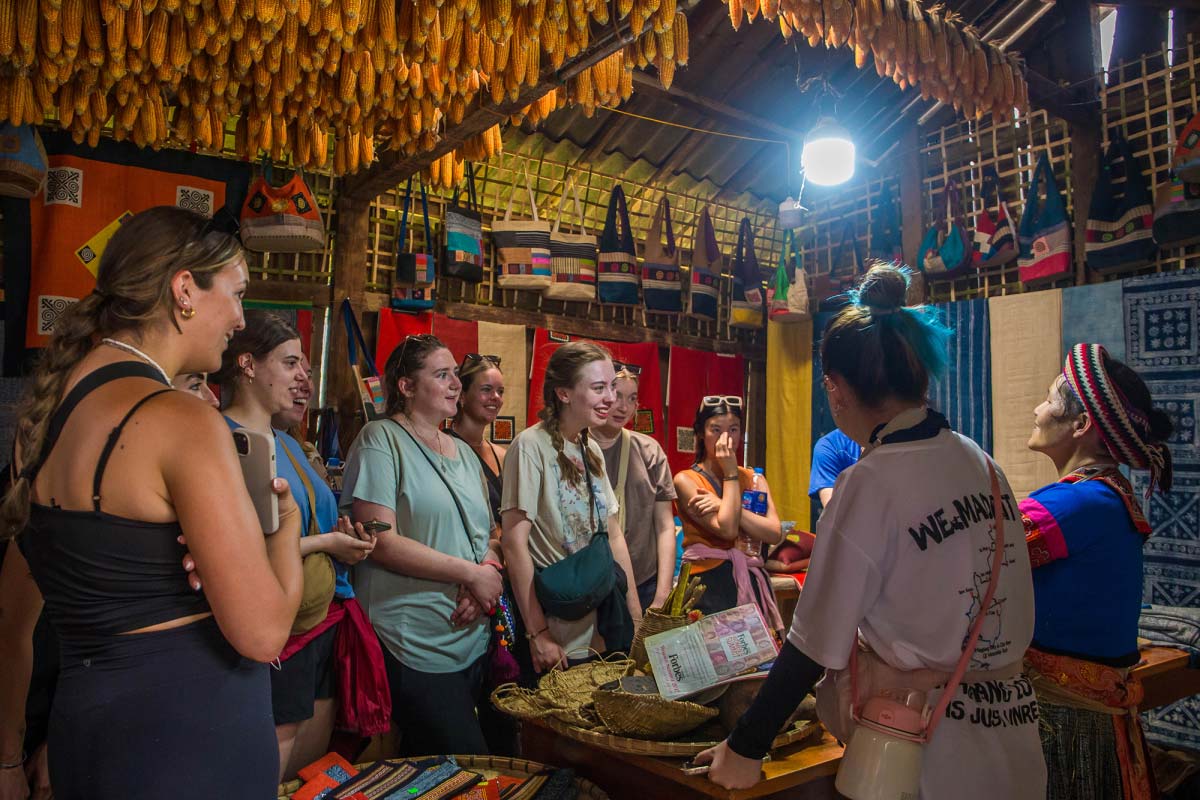 In Lung Tam village, visitors can admire hand-woven linen products crafted by Hmong women. The linen is used to make clothes, blankets, tablecloths, bags, wallets and myriad other items.
Coop chairwoman Vang Thi Mai said things have picked up since the cooperative reopened in March last year following a two-year Covid-19 hiatus.
"International tourists visiting Ha Giang and Lung Tam have been steadily increasing," she said. "We now welcome hundreds of guests a day. International visitors are impressed with our local culture and gain valuable experiences. They not only purchase gifts for their own enjoyment, but also to support the talented artisans who created them."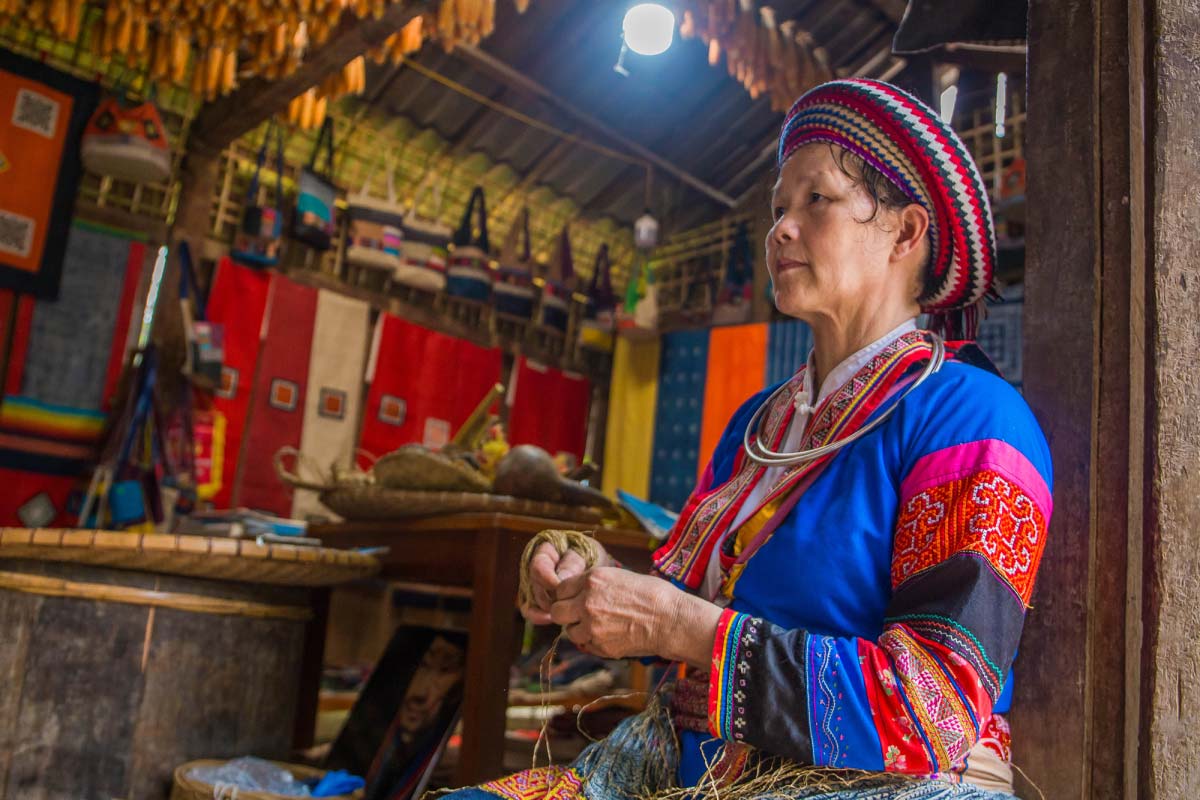 Mai said that linen has significance and meaning in Hmong culture and spirituality. The ability to weave linen is regarded as a testament to the talent, creativity, and diligence of Hmong women. When a woman returns to her husband's home, wearing linen clothing symbolizes receiving blessings from her husband's ancestors.
Today, in Ha Giang, it is common to see Hmong women carrying a small bundle of linen with them wherever they go, which allows them to sew on the spot at any time, whether they go to the market or to the fields.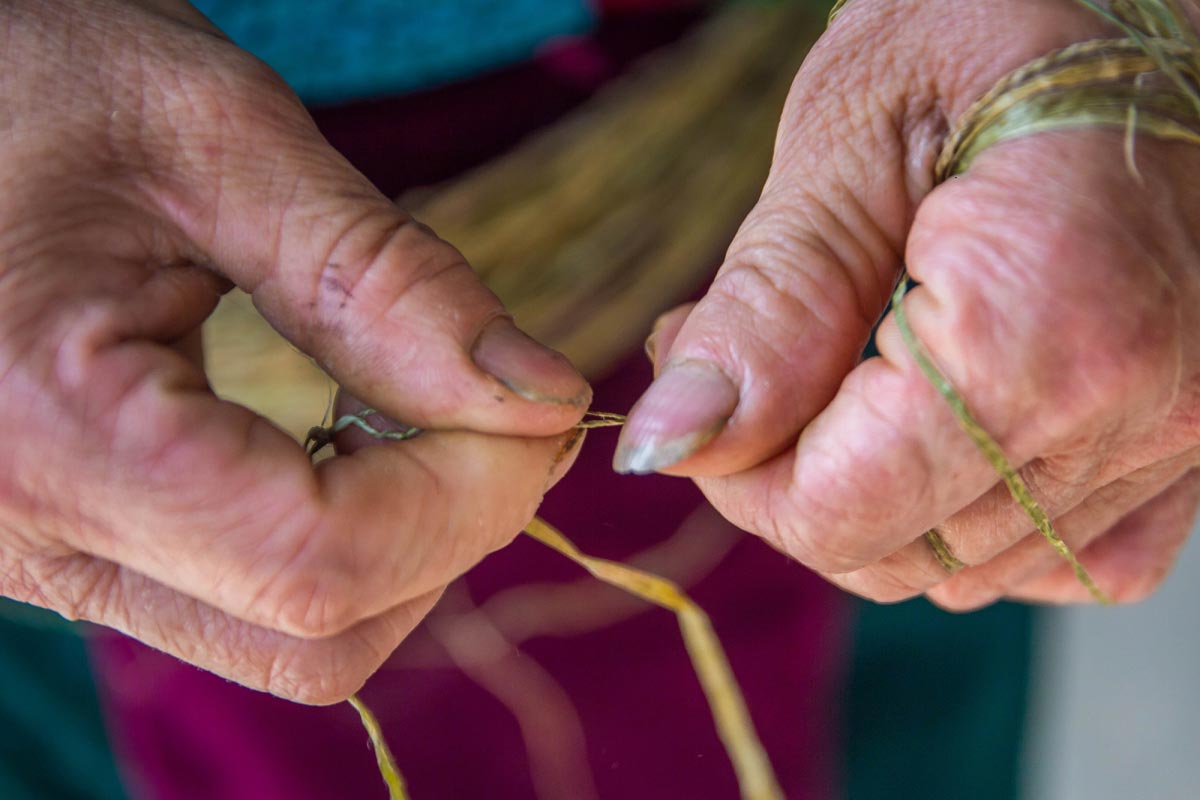 Flax serves as the primary raw material for linen production.
Mai said the 41-step process of weaving linen demands a substantial amount of time and effort to complete various processes, including flax cultivation, fiber stripping, weaving, washing, and drying.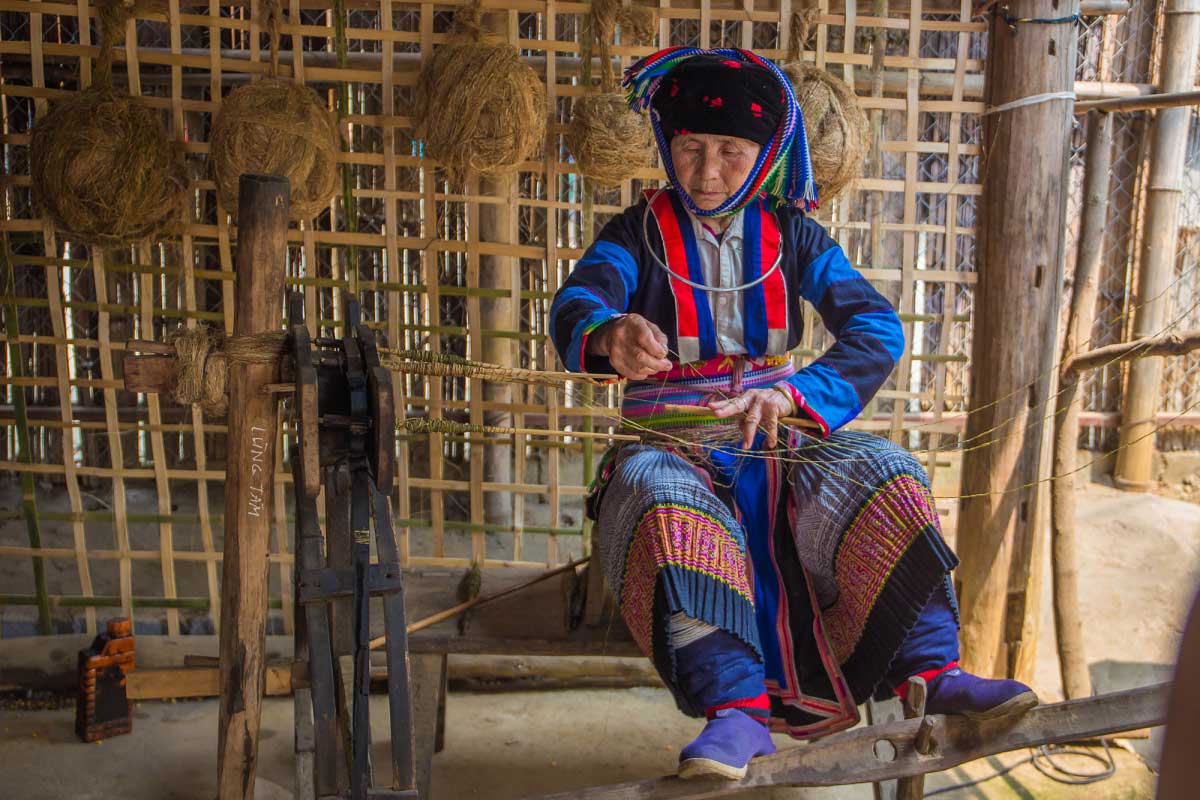 "To create a beautiful piece of fabric, the weaver must possess love, perseverance, and skill at their craft," added Mai.
She emphasized the importance of selecting even flax fibers after stripping in order to produce durable and fine woven fabric. The stripped flax fibers are carefully pounded to soften them before being joined together to form long fibers.
The Hmong people have created a spinning tool that utilizes both hands and legs, enabling the simultaneous spinning of four linen fibers.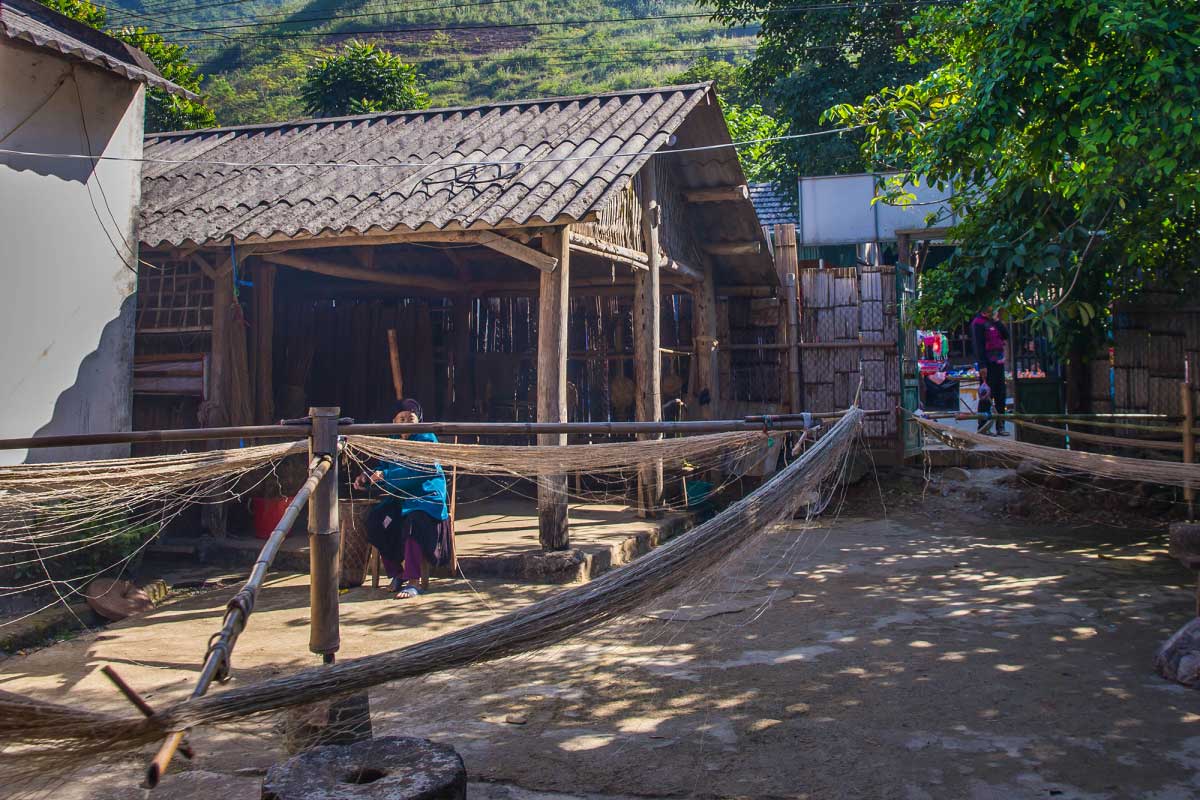 The fibers are then placed on a spinning frame to untangle and bundle them. They're then boiled with kitchen ash, soaked, and washed. This process is repeated until the white linen yarn is completely dry and ready for weaving. During the weaving stage, the weaver meticulously counts the exact number of yarns required based on the desired fabric size.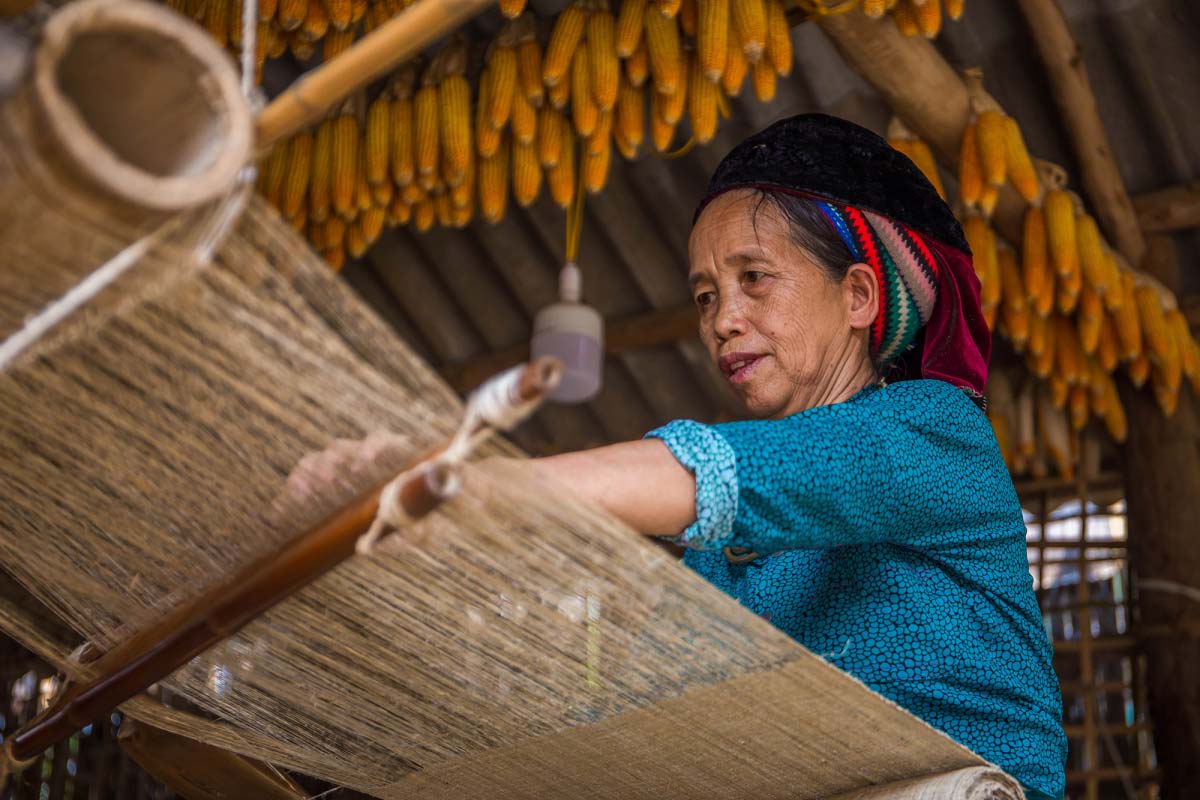 Hmong artisans continue to weave fabric using traditional hand looms. The weaving is usually done by experienced artisans who can handle broken and imperfect yarn.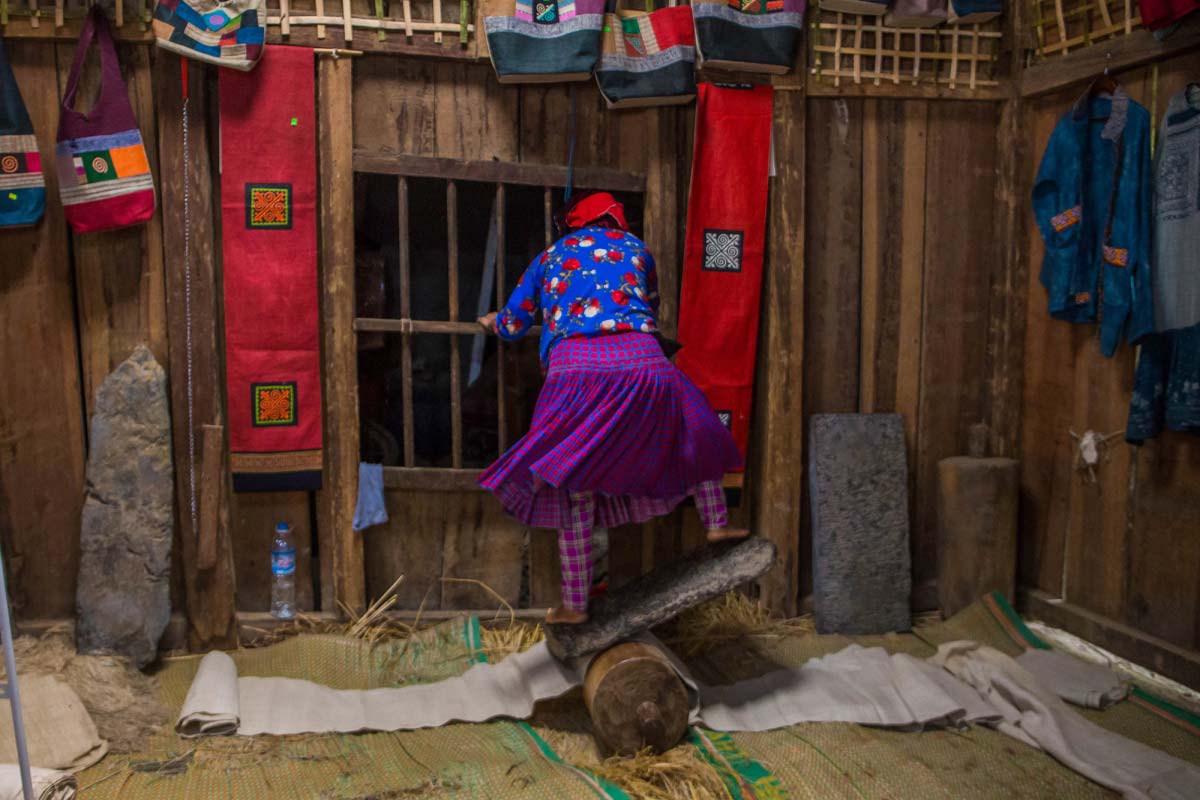 Once the fabric is complete, it is laid between a stone slab and a wooden post. Standing on the stone, the weaver rolls back and forth to achieve a flat, soft, and smooth surface before soaking the cloth in wood stove ashes for a week until it turns white. A great linen fabric possesses uniformly white and smooth threads, offering durability and moisture-wicking properties for a comfortable wearing experience.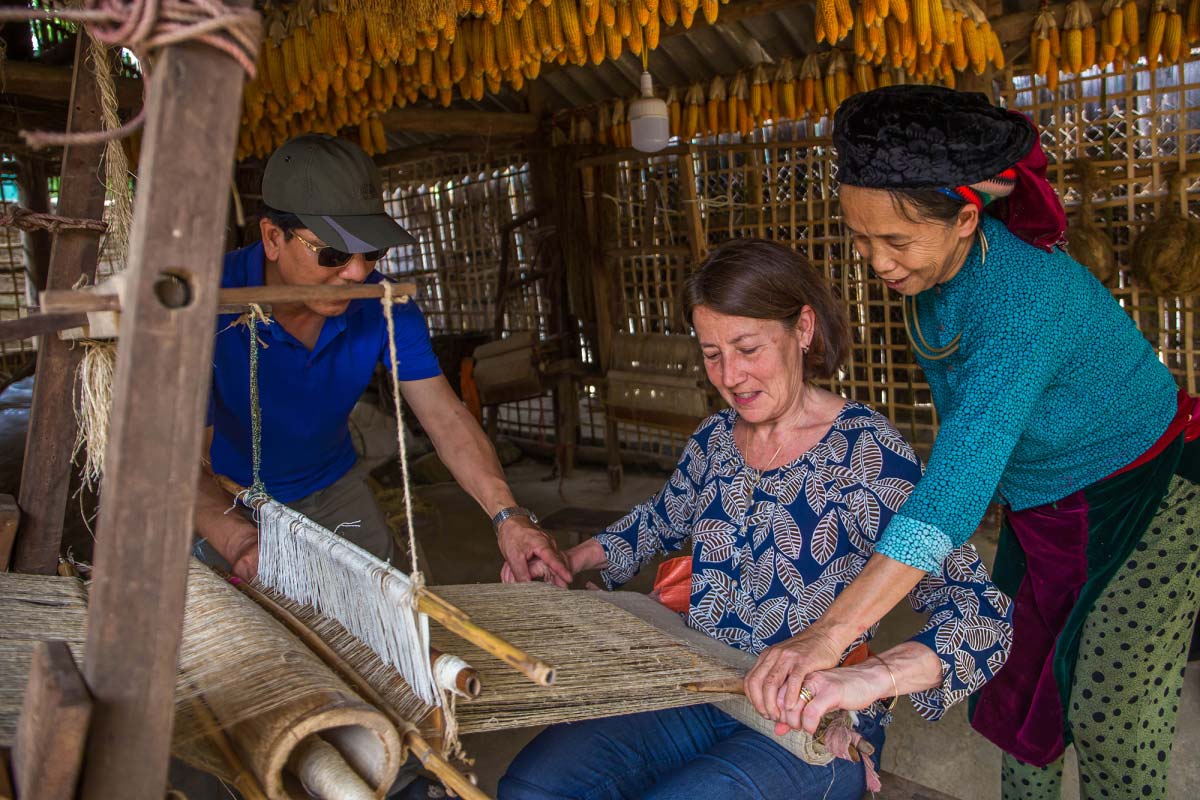 Geraldine, a French tourist, tried her hand at weaving on a loom, despite her unfamiliarity with the tool. "The weaving process here involves numerous steps, and the resulting products are simply beautiful," she said.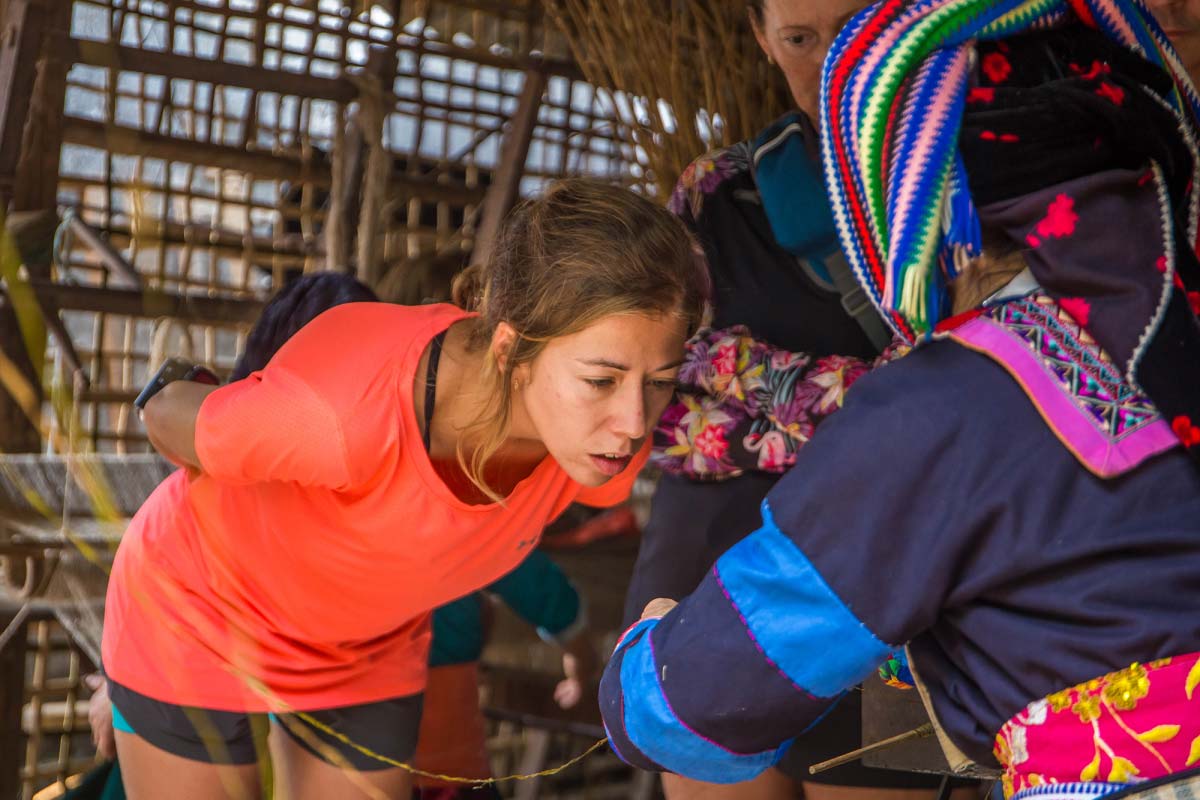 Christine, a Canadian tourist, observed every stage of the weaving process and then got some firsthand experience rolling fabric on the stone slab. She was impressed with how much effort the intricate craft requires, and expressed admiration for the artisans who create the unique textiles.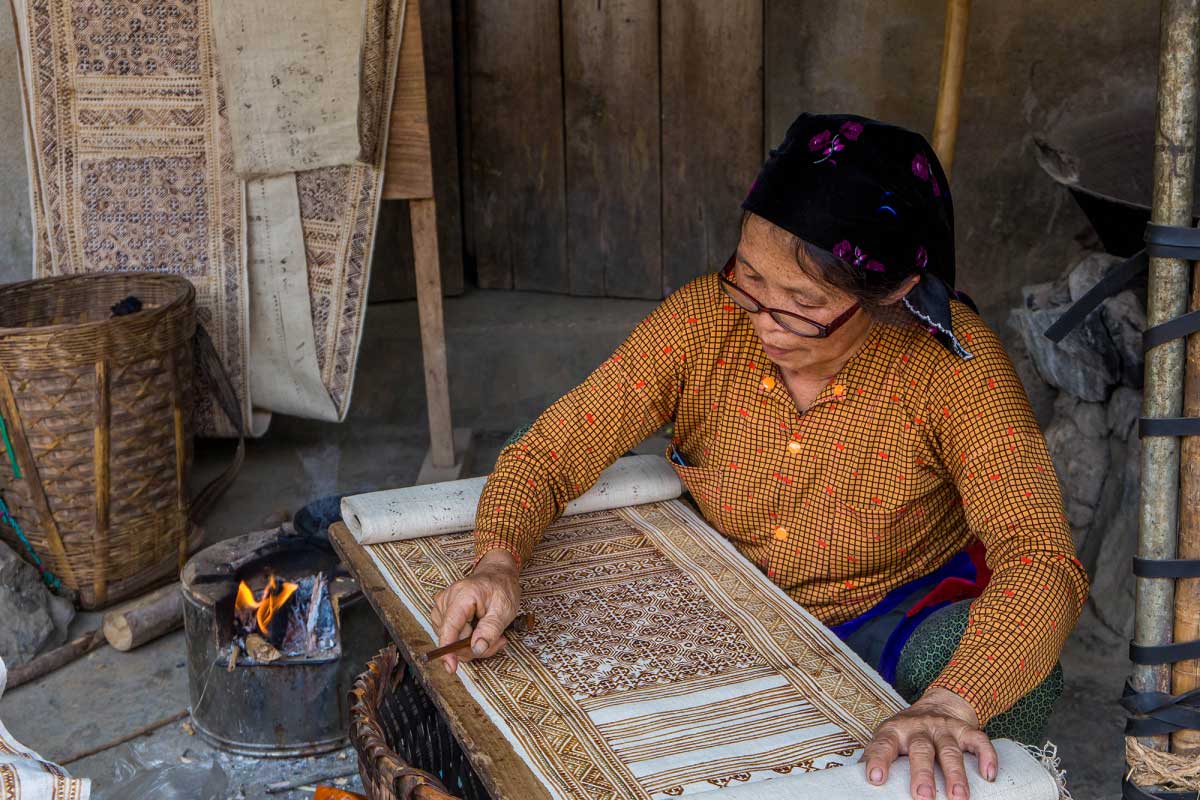 In addition to weaving, the Hmong women of Lung Tam are experts in beeswax drawing and indigo dyeing techniques. Using heated beeswax, artisans draw traditional Hmong patterns on white cloth.
Dyeing of the fabric results in vibrant colors, with the previously waxed lines remaining colorless, thereby highlighting the intricate patterns. The dyeing process employs completely natural dyes.