A recently renovated path along the mountains in Quang Ninh Province offers vistas to remember in all seasons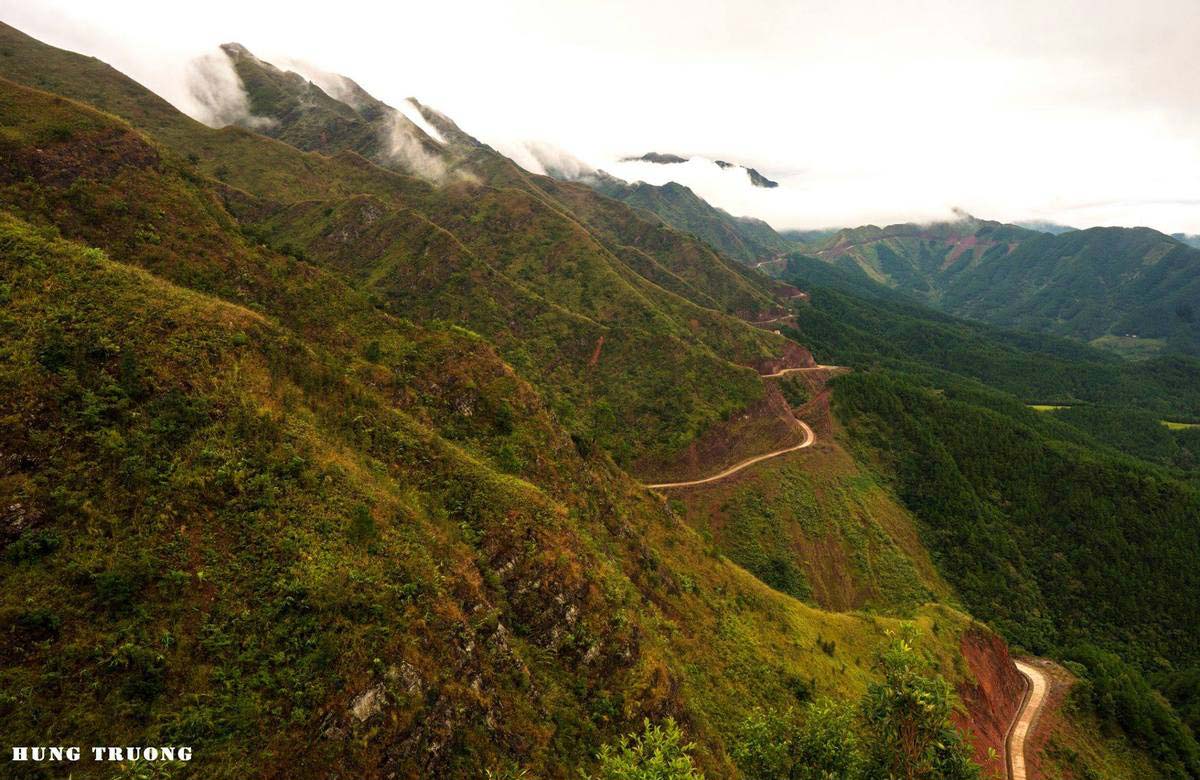 The path, named "The Dinosaur's Spinal" which leads to landmark 1305 in the rural district of Binh Lieu, the highest point of Quang Ninh's border, is famous for the dangerous terrain it traverses and known as one of hardest mountain roads to conquer in northern Vietnam.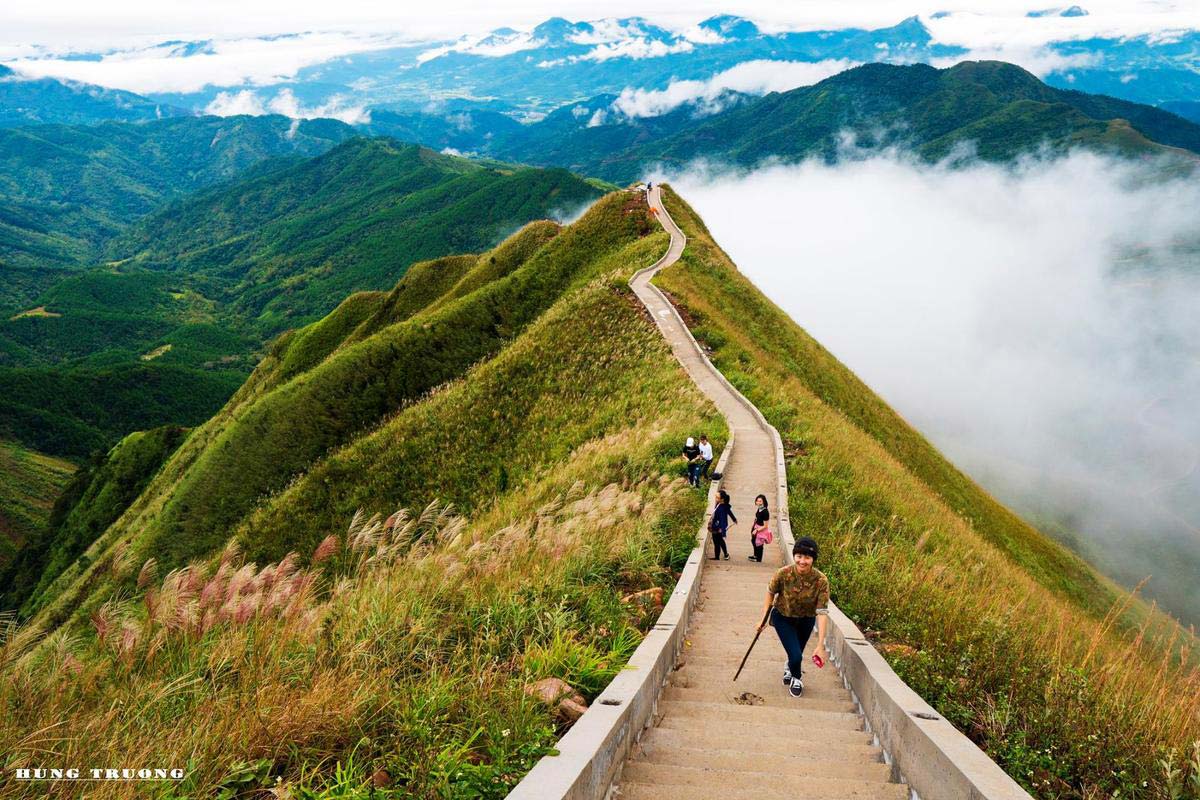 As it gained popularity among tourists and trekkers, a 1.8km long stairway with 2000 steps was built to attract and facilitate more visitors.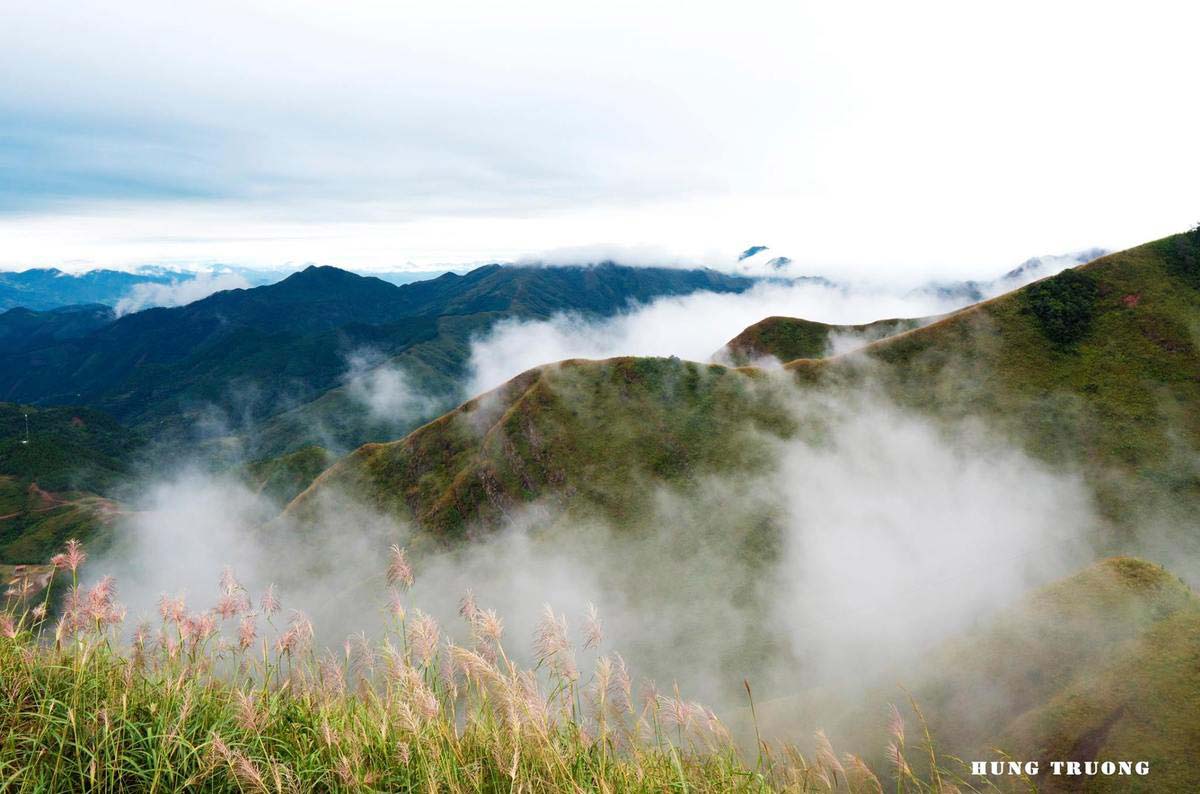 The path used to be called the Great Wall of Vietnam because it is situated on the border patrol route between Vietnam and China. It offers magnificent views of cloud-capped mountains.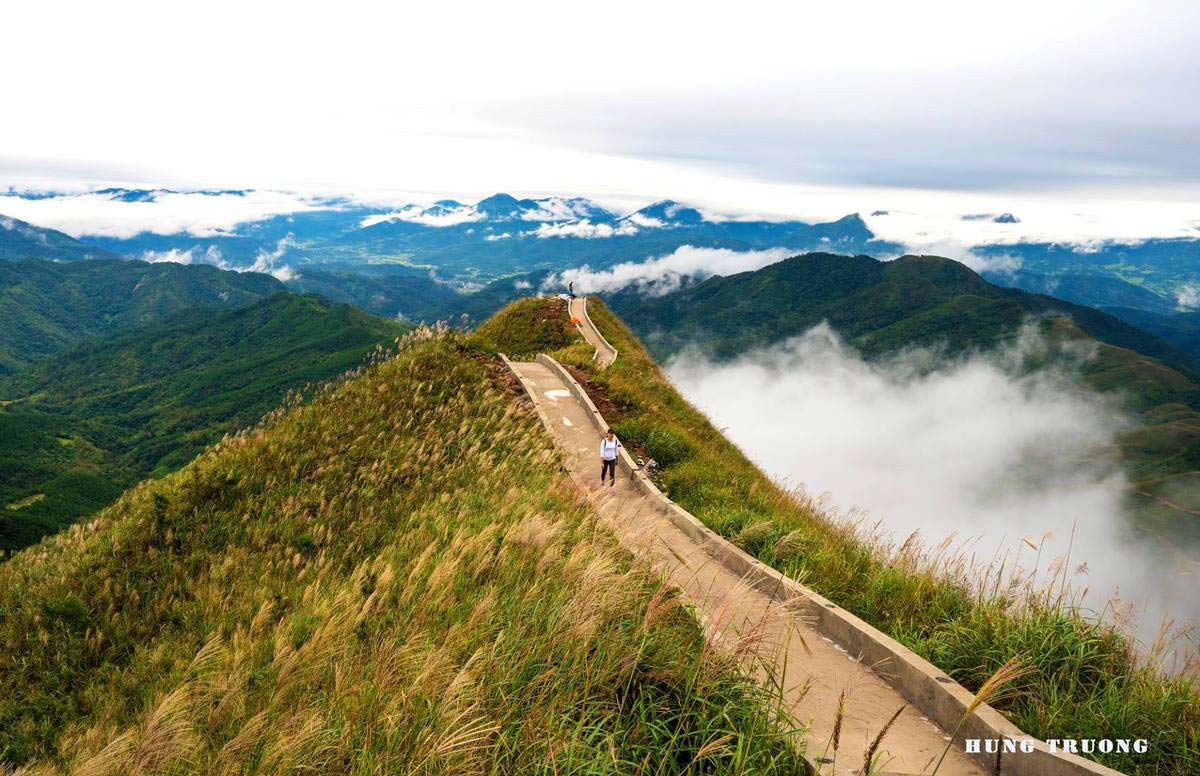 Although the stairway is not officially open yet, many curious tourists visit the place to take photos and go on a long walk. The raw, untouched beauty that one can see and enjoy while taking this path makes it an incomparable destination in Vietnam.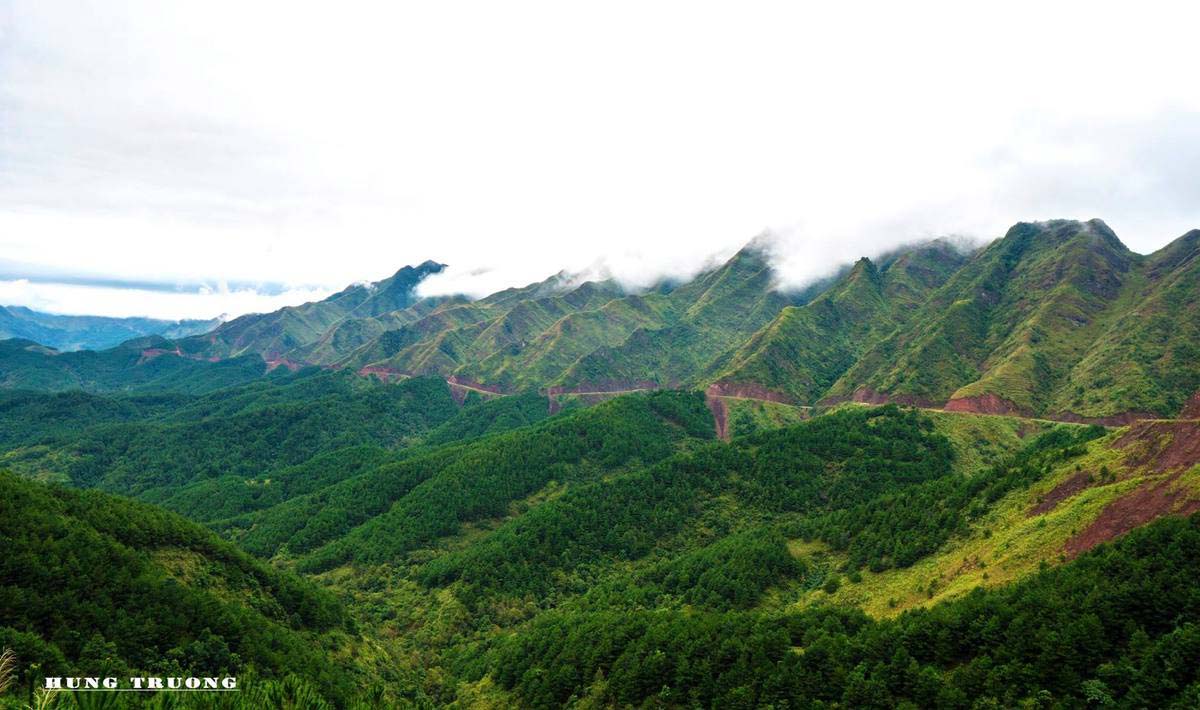 Binh Lieu presents different facets of natural beauty in each season. Spring's the time when the flowers bloom; in summer, terraced fields come to play.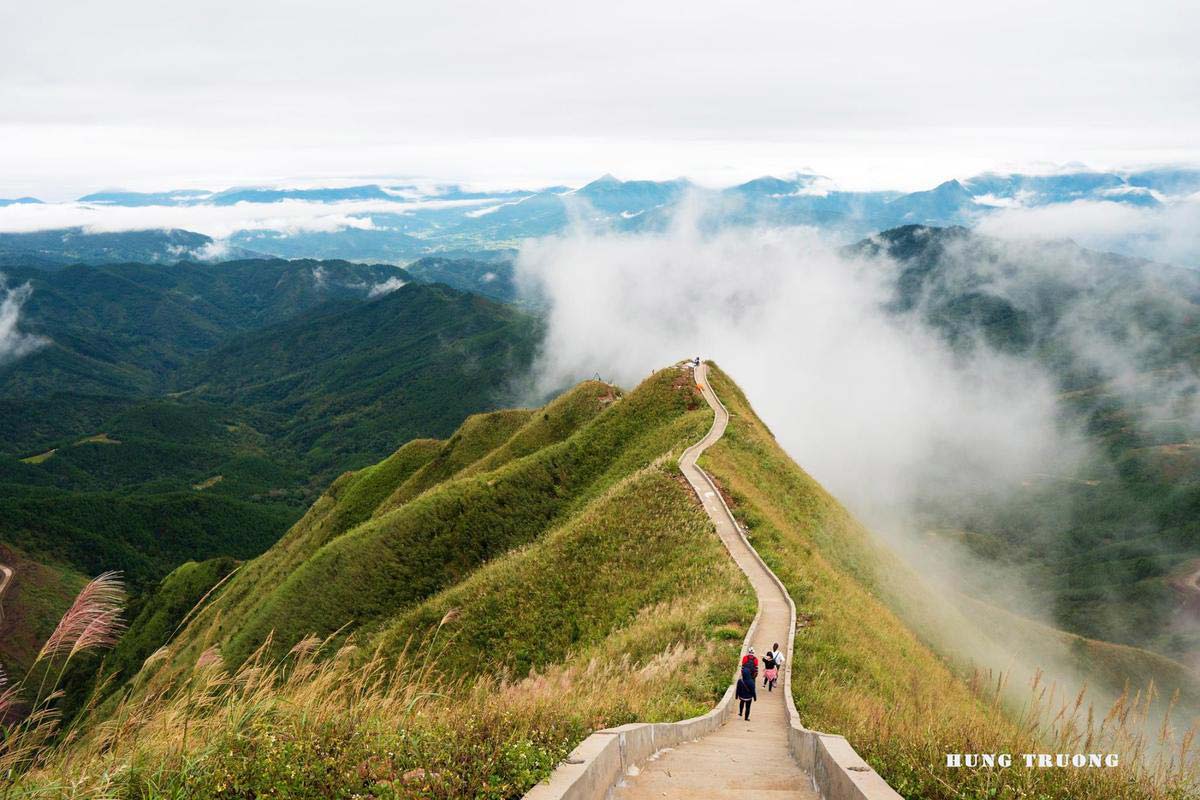 In autumn, the vetiver grass on the either side of the mountain range rise and bloom, and watching them blow in the breeze is a calming, soothing experience. In the winter, it gets cold and wears a barren look that is also arresting in its beauty.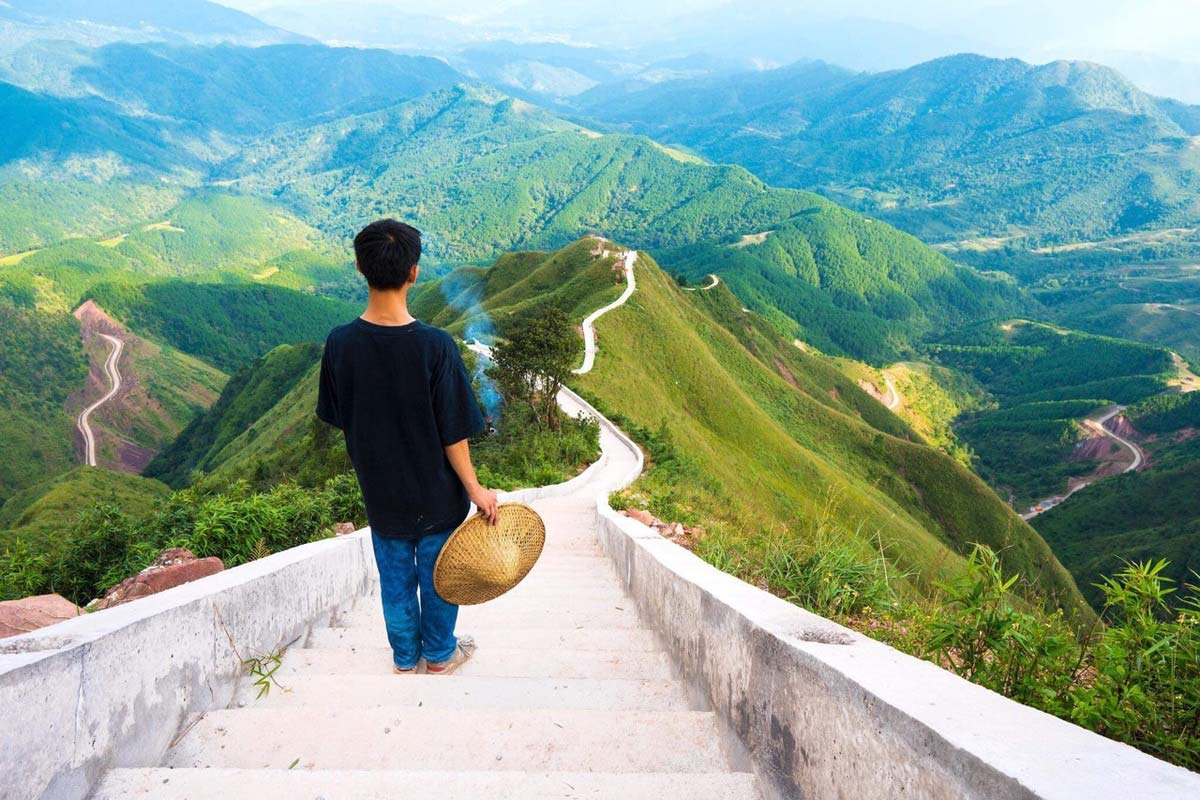 Over the past two years, the number of people visiting Binh Lieu has increased significantly. But there is no parking spot here, and people have to guard against motorbike theft, some reports say.
Story by Hung Truong
VnExpress.net