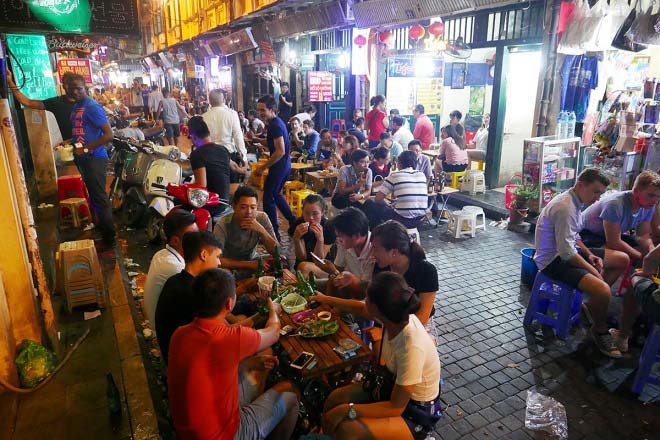 Tourists eat out late at night in Hanoi. Photo by VnExpress/Giang Huy
Readers of leading global travel website TripAdvisor have ranked Vietnam third among 10 top adventure destinations in the world.
Reporting this, the U.K.'s Daily Star has listed three of the most popular activities in Vietnam: a half-day Hanoi Food Tour; a full day Mekong Delta bike tour from Ho Chi Minh City; and an evening Hoi An Food Tour by bike.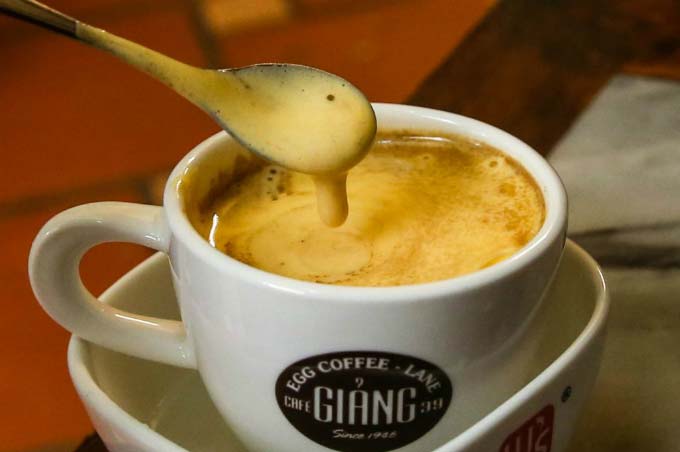 A cup of egg coffee in Hanoi
The U.S. News earlier this month named Vietnam as one of 30 best solo travel destinations alongside neighbors Singapore and Thailand.Costa Rica topped the TripAdvisor list, followed by New Zealand. Vietnam is the only Asian country to make it into the list, which includes Ireland, Scotland, Australia, Portugal, Mexico, the U.S. and Iceland.
Earlier this year, TripAdvisor readers ranked Vietnam as one of the 10 best places to go in the world.
Nguyen Quy – VnExpress.net