Duong Lam, a typical northern Vietnam village with many ancient features preserved, offers a tranquil and nostalgic weekend getaway.
When one thinks of a typical Red River Delta village, the familiar and serene image of banyan trees, wells, a communal house, and village gate enters the mind. All these nostalgic attributes can be found in Duong Lam, one of the oldest cultural sites in Vietnam.
About 45 kilometers west of downtown Hanoi, Duong Lam Village in the capital's Son Tay Town, still preserves many enchanting historical and cultural features. It boasts 956 ancient houses, including those built in 1649, 1703 and around 1850.
Amongst tens of thousands of Vietnamese villages, Duong Lam is the first to be recognized as a national-level artistic site of architecture.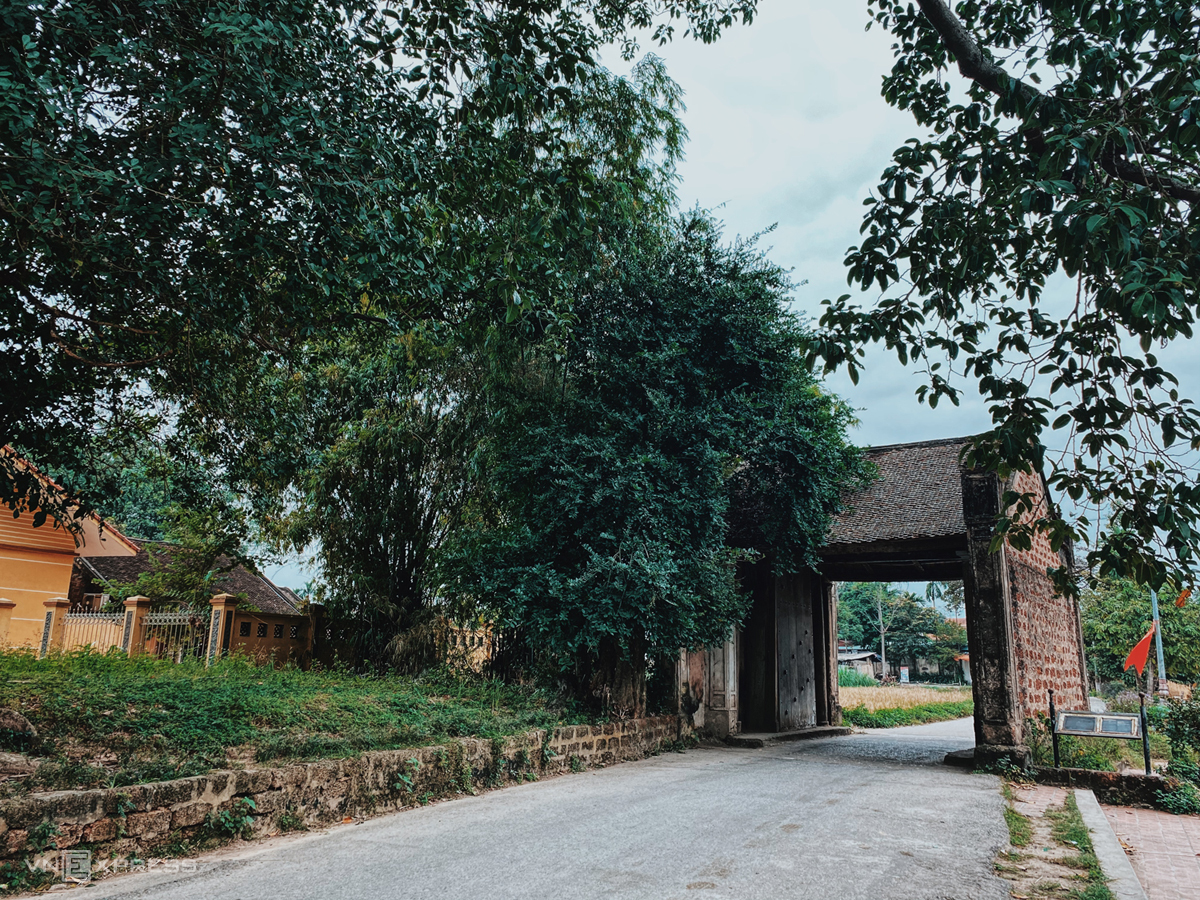 Mong Phu Gate is the first-to-see charm in Duong Lam Village
Village gate, communal house
From Hanoi, it takes one hour by bus, coach or motorbike to reach Duong Lam. Though there are many entrances to the village, Mong Phu Gate remains a popular starting point for tourists. This is reportedly the only ancient village gate left intact in northern Vietnam.
The entrance separates the village from the rice fields. Embodying "the village's soul" as described by locals, it appears like a humble, rustic invitation into the village. Past the entrance, time seems to stop as tourists embark down memory lane.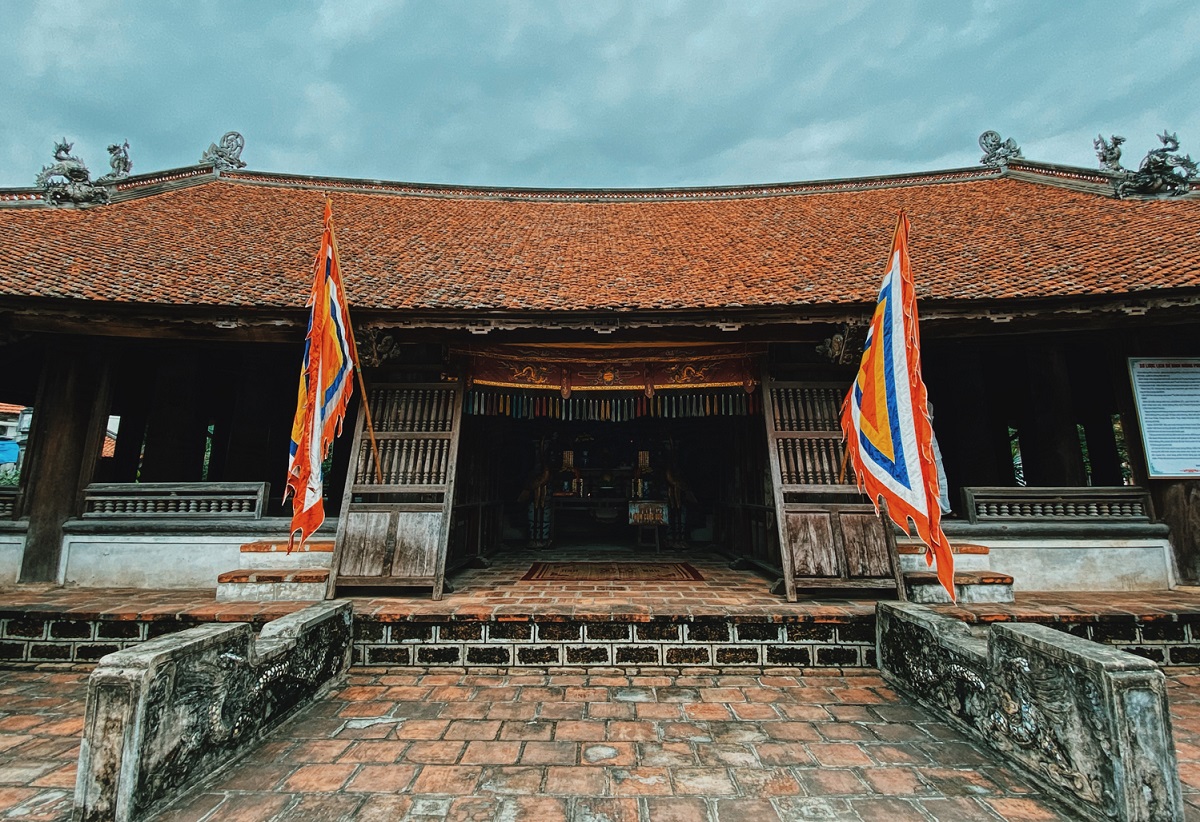 Mong Phu communal house, a landmark of Duong Lam Village
Dating to the reign of King Le Hien Tong, the well-known Mong Phu communal house symbolizes the heart of village life. Supposedly built on the forehead of a dragon during 1684 in the shape of a capital "I", the structure typically hosts public events, festivities and meetings.
From the communal house, tourists can head down any of the nearby paths and explore other ancient abodes. Traditional Duong Lam houses are constructed of laterite, chinaberry wood, earthenware, and tiles.
While visiting these ancient houses, you can buy tuong, a salty paste made from fermented soybean, as gifts. Earthenware cauldrons containing tuong line the yards, gently oozing a signature savory, nutty scent. Tuong is a popular dipping sauce in northern Vietnam's countryside and also used as a condiment for cooking.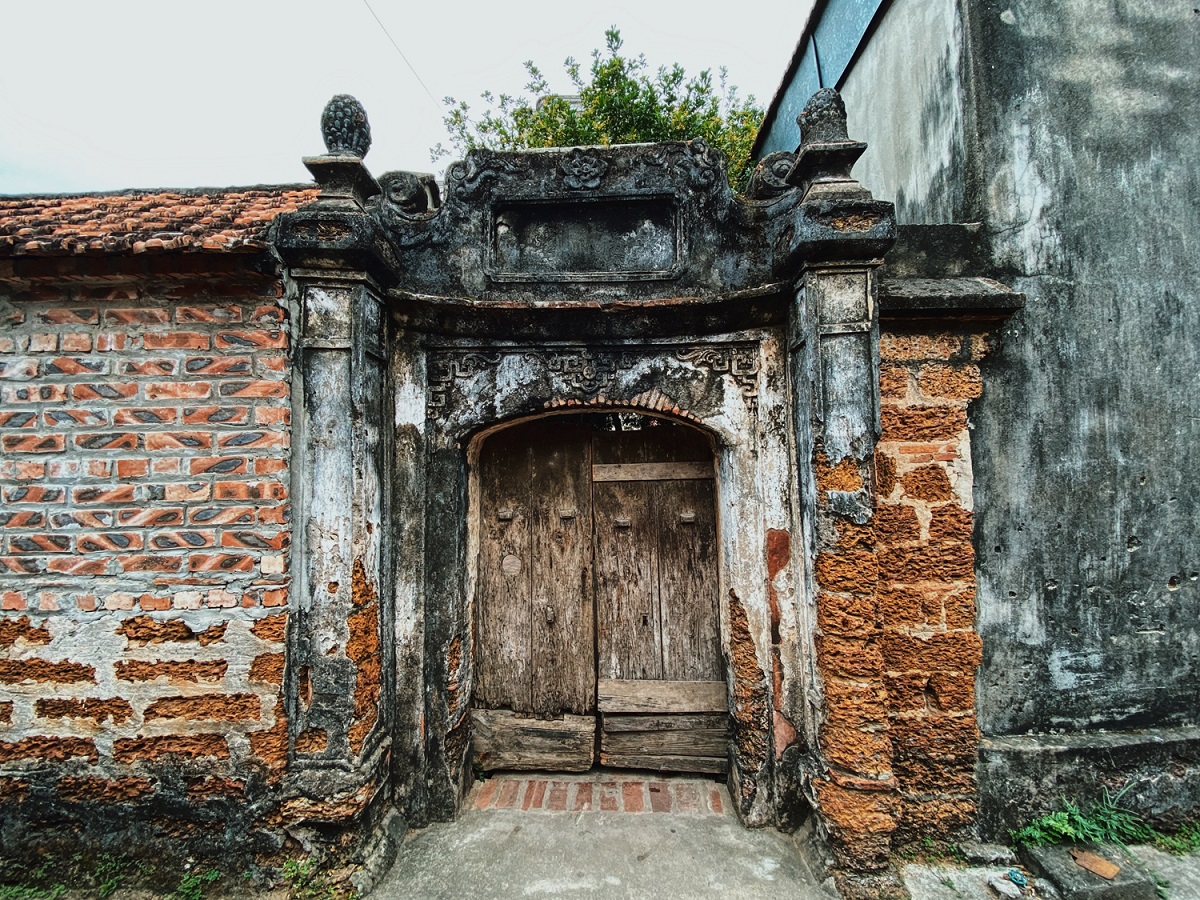 Duong Lam features 956 ancient houses, including those dating back to the 17th century
Relish rustic snacks
Apart from its historic sites and classic silhouettes, Duong Lam is also a culinary melting pot, with many of its ancient houses home to eateries.
Enjoy a peaceful lunch full of homely treats while contemplating the blissful scenery of the countryside and breathing its fresh air. Must-try Duong Lam specialties include but are not limited to roast pork, local chicken, steamed rice cake (banh te), nut candy (keo doi), and che lam.
Che lam, a delicacy made of sugar, malt, fresh ginger, roasted glutinous rice flour and peanuts, can be found in many villages across northern Vietnam. But in Duong Lam, residents have come up with several new variances of che lam by adding ingredients like gac fruit and pandan leaves, making it more fragrant, colorful and flavorful.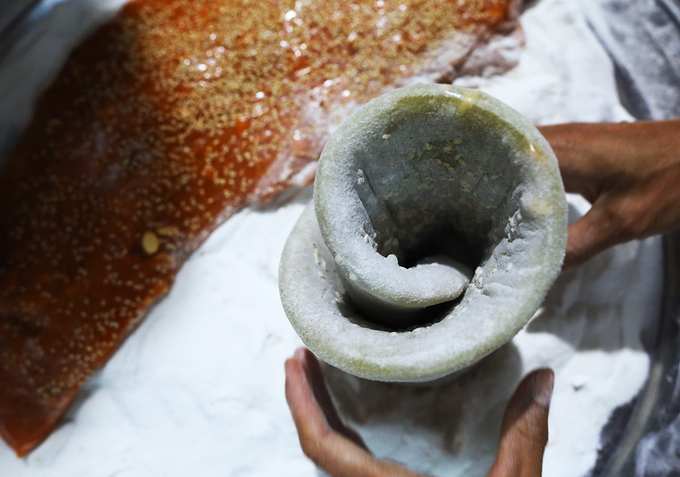 A good che lam is a little bit soft and chewy, lightly sweet and gingery, carrying the fragrant flavors of pandan or gac, along with the richness of peanuts
Mia Pagoda and the "land of two kings"
Mia Pagoda holds the Vietnam Guinness Record for its number of ancient Buddhist statues, of which six are bronze, 107 wooden, and 174 terracotta.
Duong Lam natives also pride themselves on their heritage as the grandchildren of not one but two national heroes, military leaders Phung Hung and Ngo Quyen.
Though many pagodas were built throughout the nation to venerate these figures, Phung Hung and Ngo Quyen temples are even more special being located in their birthplace.
Phung Hung briefly reigned over Vietnam in the 8th century, while Ngo Quyen ruled from 939-944. Ngo Quyen defeated the Southern Han invaders at the Battle of Bach Dang River north of modern Hai Phong City, ending 1,000 years of Chinese domination, and consolidating Vietnamese independence.
While visiting these temples, you will have the opportunity to drop by other cultural sites as well. Roaring Tiger (Ho Gam) mountain is one of them. According to local folklore, this is where a barehanded Phung Hung killed some tigers to protect the village.
Near Ngo Quyen Temple stands a 1,000-year-old row of 18 elm trees where, it is told, Ngo Quyen had roped several elephants. The ancient elm tree range has been recognized by the Vietnam Association for Conversation of Nature and Environment as Vietnamese heritage trees. Two wooden stakes from the iconic Bach Dang battle field are still kept at his temple.
Along the way to these historical sites, a gentle, pleasant starchy smell will waft over and greet you. The smell comes from the rows of cassava strung up to dry for a sensory experience of the countryside.
With ordinary yet comforting characteristic, Duong Lam never fails to charm.
Photos by Trung Nghia Vo
By Trung Nghia Vo, Nhi Tran – VnExpress.net