Riding scooter around Vietnam a must-try travel experience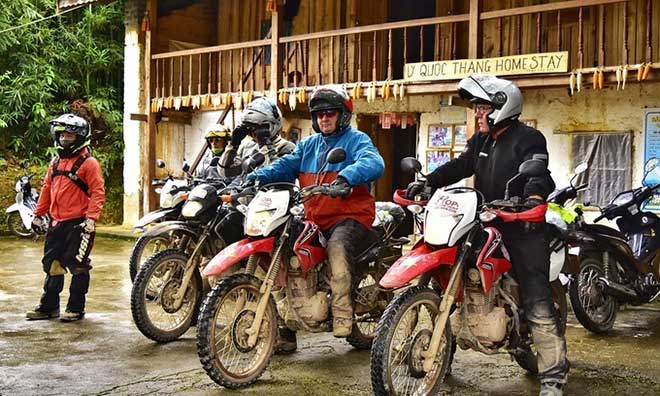 Foreign tourists drive motorbikes when touring Dong Van Town of Ha Giang Province in Northern Vietnam in 2018
Australian magazine Traveller has published its 11 bucket-list experiences, including a Riding scooter around Vietnam to "see a country in the same way pretty much all of its residents do."
"You get the unadulterated glory of one of the world's great destinations, you get some of the best food on the planet, you get the thrill of the open road, and the joy of absolute freedom," Traveller wrote.
It advised travelers to take their own protective gear, buy a local SIM to use Google Maps, use a decent agency to hire a bike and check travel insurance cover.
The scooter rental service has been booming in Vietnam in recent years as it costs around VND100,000 – 150,000 ($4.50-$6) per day to rent a bike.
Foreign tourists are required to leave their passports behind.
However, many foreign visitors have been killed in road accidents across Vietnam, stirring debate over the responsibility of bike rental services.
The Australian magazine also recommended other travel experiences like staying in a Japanese ryokan, taking a North American road trip, visiting Antarctica and traveling by train in India.